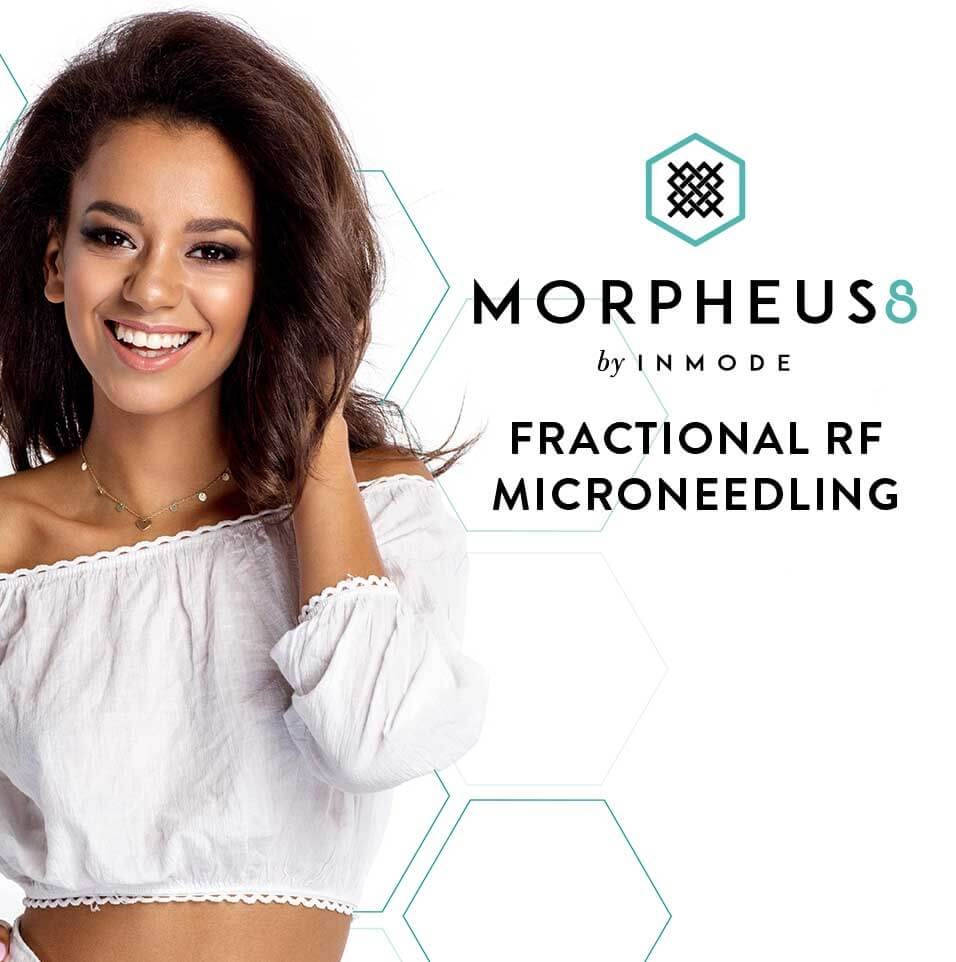 What is Morpheus8 rf microneedling?
Dr Dale Prokupek and the staff at Aesthetic Body Solutions utilizes a unique technique that creates beautiful outcomes for our patients with a treatment called Morpheus - it is a radiofrequency (RF) based microneedling device. We use the Morpheus8 by InMode at Aesthetic Body Solutions for lifting and tightening the skin of the face and neck. It also works on acne scars and stretch marks.
The Morpheus8 uses a matrix of microneedles (or micropins) to renew your skin within the deeper layers without damaging your surface skin. The heat emitted from the Morpheus8 device is controlled and effective at stimulating collagen production.
Morpheus8™ Reviews
"My friend referred me to Dr. Dale for my acne scars and wrinkles. I was greeted by friendly staff and Dr. Dale was such a nice guy! I asked if he recommends a face lift for my wrinkles but he advised against it. He took his time to explain my options and get me the best deal. I also felt comfortable going to a doctor vs a med spa as my safety was his main concern. He recommended the Morpheus8 by INMODE. It helped clear my face and also gave my face a lift! It has no downtime and cost half the price of alternatives with no anesthesia. Overall had a great experience, even my mom has booked an appointment!"
- E.M. /
Google /
Aug 28, 2020
"Many thanks to Violet and Dr. Dale Prokupek (and his whole team) for their great work on my face. I got MORPHEUS by INMODE on my face because I wanted to tighten my sagging jowls. The results are amazing, better than I expected. After two sessions my cheeks were back up where they were years ago and I have a much more chiseled and sculpted face WITHOUT looking any different. I also got the Bodytite treatment, which is another service they have which took away my love handles and tightened my skin at the same time. I now have the V shape I have always wanted. They say the results last many years so I'll be sure to update my review. Some of the best money I have ever spent. There was no down time and little discomfort."
- E.N. /
Google /
Nov 09, 2020
"Thank you, Aesthetic Body Solutions !! I came seeking help with with my sagging neck - Our whole family has a genetic predisposition to lots of extra tissue under the chin- As i have gotten older more fat has built up and the skin has become more lax.- there was little elasticity left. Dr Dale Prokupek, VIOLET and the rest of his team did a thorough consultation and gave me several options. I chose the FACETITE from a company called INMODE because the research I did and the reviews I have seen suggest that I can get rid of my neck fat AND TIGHTEN my neck and jowl skin without sugery, performed in the comfort of his private office with minimal discomfort, and results that can be seen quickly. After the FACE TITE I had a procedure called MORPHEUS which is a radiofrequency microneedling device that is very deep ( 8 mm) to tighten my skin from the top. After only 4 weeks everybody is noticing that i actually have a chin and a jaw line ! I know it will take up to 6 months to see the full effect but I am very pleased with the results thus far- I am glad they suggested this new procedure- it is a real game changer. Their team is not pushy- they are not trying to " sell" anything - they explain what the issues are, give me my options and helped me choose the best path for me. Very grateful!!1"
- M.H. /
Google /
Nov 11, 2020
"Updated review -12/09/2020- I've continued my almost quarterly touch ups. The quality of care and results are amazing to me. Recently had the Morpheus, non-surgical treatment to address my jowls and drooping eyelids. I can't believe the difference. Although I went for the most agressive treatment I was at work the next day. The feedback from friends and coworkers back up the results. Can't say enough good things about them!"
- M.T. /
Google /
Dec 10, 2020
"I read about Morpheus on real self.com. The reviews were very good. Still, I was dubious. It's just in my nature, I guess. I scheduled a consultation with Aesthetic Body Solutions in Beverly Hills. After speaking with them, they seemed to know what they were talking about, so I scheduled a session. OK, the session: I got the face and neck package. They numbed my neck and face, so the procedure itself wasn't painful. Took about an hour, I guess. The next day I had some slight pink to my face, nothing dramatic. It was gone by the second day. The results: I started noticing my face was looking better at around one week. It's been about a month now and the difference is kind of amazing. Much stronger jawline. Tighter skin. The best thing is that people are regularly telling me how good I look. That makes the whole thing worth it, as I just turned 60 and was feeling really old. Apparently the results keep getting better until you see the final result at around month four. I can't wait."
- D.F. /
Google /
Dec 10, 2020
Previous
Next
Is morpheus8 right for me?
Morpheus by InMode RF micro-needling is the best non-invasive procedure to lift and tighten the skin and remodel the face and neck. It is safe for all skin types. The best results are seen when patients have mild to moderate skin laxity and mild to moderate excessive fat in the face and neck. It works well on jowls, and " turkey neck." It is also used to treat acne scars.
how does morpheus8 RF Microneedling work?
RF microneedling with the Morpheus8 will be performed in our office. Once your skin is prepared and numbed for the treatment, the Morpheus8 device is carefully positioned at the treatment area to hit the layers of your skin and make micro-injuries that "disrupt" the cells and stimulate the production of collagen. Some even refer to this as collagen induction treatment. New skin cells begin to grow as the skin heals, leaving the top layer looking and feeling brighter, smoother, and rejuvenated. This advanced method of RF microneedling has allowed us to optimize the results for our Beverly Hills, CA patients. Repeat and consistent RF microneedling sessions will deliver better results.
how long is recovery from morpheus8?
You can expect your skin to form some miniature scabs in the first 24 – 72 hours post-treatment, which will naturally shed when the underlying skin has healed. Your skin will have more visible results in about a month after having an RF microneedling treatment. You may need 3 – 4 treatments one month apart to really see a dramatic transformation in the health of your skin.
morpheus8 rf microneedling FAQ
How much does RF microneedling cost?
The cost of your RF microneedling procedure will vary, depending on your condition and how many sessions scheduled to deliver your best results. In your initial consultation, we will go over your questions and estimate your treatment costs.
How many RF microneedling treatments should I get?
Every person is different, and some individuals may require more procedures than other people. We will take the time to perform a complete assessment of your complexion and consider your needs and wants to help determine the appropriate number of sessions for you. Usually, many people get 3 – 4 sessions spaced about a month apart.
What are the benefits of RF microneedling?
RF microneedling is effective and safe for most people, and it may be performed on almost any area of the face and neck. It is safe for all skin types. RF microneedling offers amazing improvements and very little time needed for recovery.
Does RF microneedling hurt?
After a topical anesthetic is put on the treatment area, most patients experience little to no pain during the procedure. Throughout Morpheus RF microneedling, our team will ask to make sure you're comfortable. Once the numbing wears off, you might feel a little discomfort for a short time as your skin heals.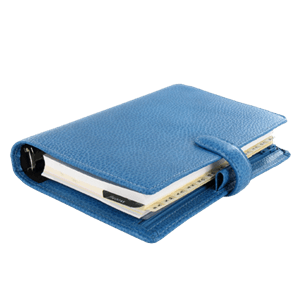 Plan Your Procedure
Average Cost

$1,000

-

$2,600

Recovery Time

1 – 4 Days

How Long It Takes

2 – 3 Hours

Follow Up Time

4 Weeks

Procedure Recovery Location

In Office
Contact Us
Check Out Our Blog