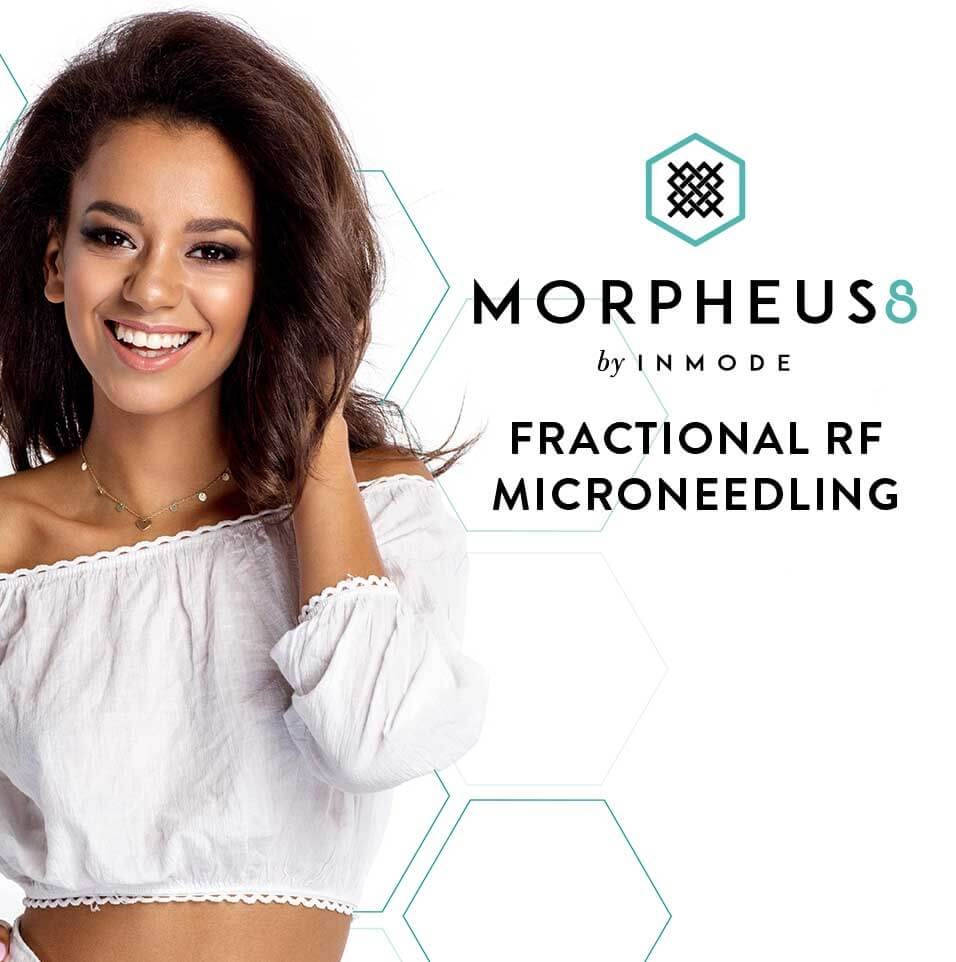 What is Morpheus8 rf microneedling?
Dr. Dale Prokupek and the staff at Aesthetic Body Solutions utilizes a unique technique that creates beautiful outcomes for our patients with a treatment called Morpheus - it is a radiofrequency (RF) based microneedling device. We use the Morpheus8 by InMode at Aesthetic Body Solutions for lifting and tightening the skin of the face and neck. It also works on acne scars and stretch marks.
The Morpheus8 uses a matrix of microneedles (or micropins) to renew your skin within the deeper layers without damaging your surface skin. The heat emitted from the Morpheus8 device is controlled and effective at stimulating collagen production.
What Are The Benefits Of Morpheus8?
Dr. Prokupek and his team at Aesthetic Body Solutions use Morpheus8 treatments to help both men and women dramatically improve the appearance, tone, and texture of their skin. Morpheus8 treatments have a number of great aesthetic benefits, including:
Diminishing the signs of aging
Reducing wrinkles and lines
Tightening and lifting loose, sagging skin
Decreasing the appearance of acne scars
Minimizing stretch marks
Repairing skin discoloration
Smoothing "crepey" skin
Improving skin texture
Treating multiple body areas
No downtime
Results are long-lasting
Morpheus8™ Reviews
"Updated review -12/09/2020- I've continued my almost quarterly touch ups. The quality of care and results are amazing to me. Recently had the Morpheus, non-surgical treatment to address my jowls and drooping eyelids. I can't believe the difference. Although I went for the most agressive treatment I was at work the next day. The feedback from friends and coworkers back up the results. Can't say enough good things about them!"
- M.T. /
Google /
Dec 10, 2020
"I came to this place seeking help. I had so many issues going on. Dr. Prokupek and Violet are amazing, they explained all my options down to the last detail. From the moment you walk thru the door Genesis greets you with a warm smile. I decided to have several treatments a few weeks apart to insure proper healing and best results (Dr. Prokupek's recommendation). I had Morpheus by Inmode first and my results were unreal. I couldn't believe it was me I was seeing get younger every morning. The second treatment I received was CO2 laser for my lady parts called FemTouch and I have to say I am extremely satisfied and content with both my procedures. I will be coming in for maintance for sure !!! Thanks to Dr Prokupek and his team I am beyond thankful."
- P.T. /
Google /
Jan 02, 2021
"I'm back on the market after 25 years and after 2 kids my skin laxity and glow was gone. I'm so blessed to have met Dr. Prokupek and Violet at ABS who introduced me to my new savior....... The Morpheus8!! Previous reviews said the Morpheus was painful but Dr Prokupek administers topical anesthetic and nerve blocks so I felt no pain at all. The downtime was minimal, only two days. My skin looks amazing, smoother, tighter, brighter and my friends say I look 10 years younger. Kudos Dr. P and Violet for giving me the confidence to get back out there."
- S.S. /
Google /
Feb 24, 2021
"I went in because I was born with a double chin and I'm about to get married and it just won't GO AWAY! I came in for an evaluation, they took some photos and together we discussed an appropriate treatment. I wanted the treatment to be non invasive with minimal down time and I wanted proof that it would actually work. We discussed several options and we finally decided on the use of Facetite and Morpheus by a company named Inmode. The procedure took about 2 hours with little discomfort because of the topical numbing medicine. The down time was less than a day and there was NO residual pain. Finally, 6 weeks later, I had a new jawline. I HIGHLY RECOMMEND. It is physician run which gives you an extra sense of confidence. They provided a good objective and evaluation."
- V.G. /
Google /
Feb 24, 2021
"Really wonderful experience here and my non-surgical results are mind boggling!! The procedure I had was called Morpheus and BodyTite by a company called InMode. LOVE technology! I feel and look 10-15 years younger and LOVE the staff! Beverly Hills ABS is my new go to from here on out. 5 stars ⭐️ ⭐️⭐️⭐️⭐️"
- B.H. /
Google /
Mar 20, 2021
Previous
Next
Is morpheus8 right for me?
Ideal candidates for treatments with the advanced Morpheus8 RF microneedling system typically want to reduce loose, sagging skin on the face, neck, and body, but want to avoid plastic surgery. This effective nonsurgical option is also a great choice for patients in the Beverly Hills, CA area who are 40 years old or older and are beginning to notice discoloration, smile lines, age spots, and other skin flaws. Morpheus8 might be the ideal treatment if you want to:
Firm and tighten skin
Reduce sagging jowls and/or a "turkey neck"
Improve skin texture, tone, and pigment
Treat skin irregularities such as discoloration and blood vessels
Minimize the appearance of age spots and sun damage
Improve acne scars, stretch marks, and other irregularities
Rejuvenate skin for a younger, healthier appearance
Even younger patients who are beginning to notice fine lines and wrinkles can be great candidates for Morpheus8. Those with more severe skin sagging, lines, and wrinkles might be better candidates for surgical procedures. People who are pregnant and breastfeeding, or those with an active acne outbreak may not be ideal candidates for Morpheus8. During your consultation, Dr. Prokupek and his team will examine you and listen to your concerns to help you decide if Morpheus8 is right for your aesthetic goals.
how does morpheus8 RF Microneedling work?
RF microneedling with the Morpheus8 will be performed in our office. Once your skin is prepared and numbed for the treatment, the Morpheus8 device is carefully positioned at the treatment area to hit the layers of your skin and make micro-injuries that "disrupt" the cells and stimulate the production of collagen. Some even refer to this as collagen induction treatment. New skin cells begin to grow as the skin heals, leaving the top layer looking and feeling brighter, smoother, and rejuvenated. This advanced method of RF microneedling has allowed us to optimize the results for our Beverly Hills, CA patients. Repeat and consistent RF microneedling sessions will deliver better results.
how long is recovery from morpheus8?
You can expect your skin to form some miniature scabs in the first 24 – 72 hours post-treatment, which will naturally shed when the underlying skin has healed. Your skin will have more visible results in about a month after having an RF microneedling treatment. You may need 3 – 4 treatments one month apart to really see a dramatic transformation in the health of your skin.
morpheus8 rf microneedling FAQ
How much does RF microneedling cost?
The cost of your RF microneedling procedure will vary, depending on your condition and how many sessions scheduled to deliver your best results. In your initial consultation, we will go over your questions and estimate your treatment costs.
How many RF microneedling treatments should I get?
Every person is different, and some individuals may require more procedures than other people. We will take the time to perform a complete assessment of your complexion and consider your needs and wants to help determine the appropriate number of sessions for you. Usually, many people get 3 – 4 sessions spaced about a month apart.
What are the benefits of RF microneedling?
RF microneedling is effective and safe for most people, and it may be performed on almost any area of the face and neck. It is safe for all skin types. RF microneedling offers amazing improvements and very little time needed for recovery.
Does RF microneedling hurt?
After a topical anesthetic is put on the treatment area, most patients experience little to no pain during the procedure. Throughout Morpheus RF microneedling, our team will ask to make sure you're comfortable. Once the numbing wears off, you might feel a little discomfort for a short time as your skin heals.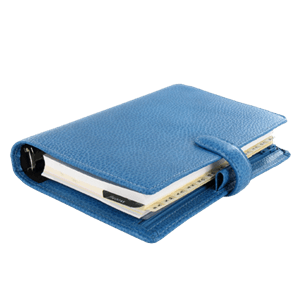 Plan Your Procedure
Average Cost

$1,000

-

$2,600

Recovery Time

1 – 4 Days

How Long It Takes

2 – 3 Hours

Follow Up Time

4 Weeks

Procedure Recovery Location

In Office
Contact Us
Refresh And Rejuvenate Your Skin
If you're looking to reduce lines and wrinkles or sun-damaged skin, as well as diminish acne scars, or skin laxity, RF microneedling with the next-generation Morphues8 platform is an excellent remedy with proven results. Mixing radiofrequency microneedling and skin tightening, this exceptional skin repair process has increased in popularity and is a highly sought-after, minimally invasive treatment for our Beverly Hills, CA patients. Dr. Dale Prokupek and his experienced team welcome you to contact Aesthetic Body Solutions to learn more and schedule your private consultation today.
Check Out Our Blog