What is Laser Acne Treatment?
Laser acne treatment is available at Aesthetic Body Solutions in Beverly Hills, CA for men and women who would like to see more improvement in their skin. Acne treatments today with laser can be a great addition to your skin care routine when battling acne, acne scars, and the discoloration it can do to your skin. No matter what your age, you can develop acne as a teen or as an adult. Hormones influence the way our skin thrives — this includes the development of blemishes.
Acne can form on the face and body. You may have tried the prescription washes, topical gels, or oral medications provided by a doctor to soothe and heal your acne with unsatisfactory results. Our board-certified internist, Dr. Dale Prokupek, invites you to come in for a consultation and skin evaluation to see if you would benefit from laser acne treatments. Aesthetic Body Solutions is happy to provide noninvasive laser treatments with the Lumenis® M22™ laser to treat acne. We invite you to contact us and request additional information about our laser acne technologies and set up a session. We want our patients to feel terrific about their skin again.
What Are The Benefits Of Laser Acne Treatment?
Laser acne treatments using the Lumenis platform offer a number of effective benefits to fight acne and help you love the skin you're in, including:
Diminishes the appearance of acne scarring and pitting
Eliminates acne-causing microorganisms
Stimulates collagen production
Promotes clearer skin
Enhances the overall appearance of your skin
Treatments are customized for your unique skin concerns
Treatments are quick and easy
Effective for most skin types
Reviews
"Really wonderful experience here and my non-surgical results are mind boggling!! The procedure I had was called Morpheus and BodyTite by a company called InMode. LOVE technology! I feel and look 10-15 years younger and LOVE the staff! Beverly Hills ABS is my new go to from here on out. 5 stars ⭐️ ⭐️⭐️⭐️⭐️"
- B.H. /
Google /
Mar 20, 2021
"I went in because I was born with a double chin and I'm about to get married and it just won't GO AWAY! I came in for an evaluation, they took some photos and together we discussed an appropriate treatment. I wanted the treatment to be non invasive with minimal down time and I wanted proof that it would actually work. We discussed several options and we finally decided on the use of Facetite and Morpheus by a company named Inmode. The procedure took about 2 hours with little discomfort because of the topical numbing medicine. The down time was less than a day and there was NO residual pain. Finally, 6 weeks later, I had a new jawline. I HIGHLY RECOMMEND. It is physician run which gives you an extra sense of confidence. They provided a good objective and evaluation."
- V.G. /
Google /
Feb 24, 2021
"I'm back on the market after 25 years and after 2 kids my skin laxity and glow was gone. I'm so blessed to have met Dr. Prokupek and Violet at ABS who introduced me to my new savior....... The Morpheus8!! Previous reviews said the Morpheus was painful but Dr Prokupek administers topical anesthetic and nerve blocks so I felt no pain at all. The downtime was minimal, only two days. My skin looks amazing, smoother, tighter, brighter and my friends say I look 10 years younger. Kudos Dr. P and Violet for giving me the confidence to get back out there."
- S.S. /
Google /
Feb 24, 2021
"I wanted to tighten my jaw line and get rid of my jowls. I had a virtual consultation with Genesis , Violet, and Dr Prokupek. It was very comprehensive, first thing we did is identify the issues I was having and they gave me 3 possible treatments to correct my issues . They gave me their opinion as to what procedure would best meet my needs . I appreciated the fact that they didn't try to sell me on anything but recommended what would best resolve my issues. Dr. Prokupek recommended Facetite and Mopheus 8 by Inmode for a scarless facelift and to contour my jawline. My results were so amazing. I was shocked at how young and sculpted my jawline and face looked. I am extremely happy with my results and it was worth every penny. I know get hit on by younger men and my husband hates it but I love it !! Thank you Dr Prokupek for giving me a new lease on life !"
- N.R. /
Google /
Jan 28, 2021
"Thank YOU Violet and Dr Prokupek -great work on my abdomen and love handles. I came in for a complimentary consultation and we discussed my needs - in short- after 40 years and 2 kids my love handles had gotten a bit too big and my 6 pack abs were nowhere in sight ! We discussed all of my options - essentially Coolsculpting or a new procedure their Beverly Hills office provides called BODYTITE - They gave me the pros and cons of each choice and what I could realistically expect. I ended up choosing BODYTITE for my abdomen and love handles because it is minimally invasive, and it is performed in one setting. Also- it not only removes the fat but also tightens the skin ( I don't want a flat abdomen with saggy skin on the top) I am extremely happy with my results. I recommended BodyTite by Inmode at Dr Prokupek's office for amazing results and exceptional care."
- S.C. /
Google /
Jan 02, 2021
Previous
Next
is laser acne treatment right for me?
To qualify for laser acne treatments, you will need to have a consultation with our medical team at Aesthetic Body Solutions. If you have an active infection, you may need to have other treatments before laser acne treatments can be beneficial. You do not want to make hot, swollen areas of your facial skin worse with added irritation or the risk of spreading infection. Once it is determined that you would be appropriate for laser acne treatments, we will provide your services with the newest laser technologies on the market today.
how does laser acne treatment work?
We will begin by cleansing your skin. If necessary, individuals will receive safety glasses to guard their eyes. During the procedure, Dr. Prokupek will slowly move the laser across your face to eliminate acne-causing microorganisms. You will likely experience some irritation during the treatment; however, it is usually described as a slight stinging sensation. Laser acne treatment helps improve your skin, allowing you to accomplish a cleaner, healthier look. Dr. Prokupek can also make recommendations on how to ease the appearance of acne scars with our laser treatments as well.
how long is recovery from laser acne treatment?
After a laser acne treatment, you might observe some reddening, puffiness, and mild skin tenderness. Based on the section treated, we recommend not utilizing beauty care products for a day. In addition, you need to prevent any long-term sun exposure. Individuals can observe a difference after 24 – 48 hours. Dr. Prokupek will identify the number of sessions you need based on the severity of your blemishes. Most patients require 3 – 6 appointments to observe healthier-looking skin.
Why would I have an IPL photofacial and a ResurFX™ treatment?
It is true that both treatments are beneficial to your skin. However, they are two different treatments. When you need laser acne treatment, IPL does wonders for improving discoloration, or hyperpigmentation of your skin, by taking out redness in acne inflamed skin. ResurFX treatments take your skin to a new level in health and appearance by reducing the appearance of acne scars. By going deep down within the layers of your skin, the ResurFX technology renews the texture of the skin and stimulates collagen production. Your skin can be tighter, smoother, and less damaged from acne without harming the surface of the surrounding skin.
Why do I have to avoid the sun before and after a laser acne treatment?
It is best to always protect your skin from the sun. However, we ask that you please avoid direct sun exposure to your facial skin, using a tanning bed, or using a spray tanner for at least two weeks before your treatment for the best results. Once you have had your session, we also recommend staying out of direct sunlight for 48 hours post-treatment. Your skin will be super sensitive to light, and you will not be comfortable with sunburned skin and acne.
Will the Lumenis M22 or ResurFX treatments hurt my skin?
Laser treatments on sensitive skin can cause mild discomfort. However, the pain can be minimized with the application of a topical numbing agent before the session begins. We want you to be comfortable during your session if it is possible.
Will laser acne treatment cure my acne permanently?
You should expect to see permanent improvement on any acne scarring that was treated by the laser. However, in rare cases, some individuals' skin heals differently and may require multiple sessions. The severity of the scarring may also influence your initial outcomes.
Does laser acne treatment hurt?
Your treatment will last around 30 minutes and should not result in any pain throughout that time. You may feel a heat or warmth from the laser but it should never feel uncomfortable or intolerable. In addition, you will wear protective goggles so as to not harm your eyes.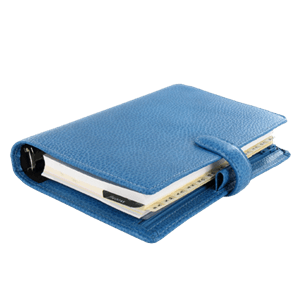 Plan Your Procedure
Average Cost

$200

-

$500

Recovery Time

1 Week

How Long It Takes

45 Minutes – 1 Hour

Follow Up Time

4 Weeks

Procedure Recovery Location

In Office
Contact Us
Our medical team at Aesthetic Body Solutions encourages you to feel better about your skin by calling our Beverly Hills, CA office for a laser acne treatment consultation. Don't let pimples or mild acne scars stop you from loving your skin. Let Aesthetic Body Solutions help bring the best out of your skin with our Lumenis M22 laser and ResurFX laser. To obtain more information about laser treatments for acne, please call our Aesthetic Body Solutions office and schedule a consultation with Dr. Prokupek.
Check Out Our Blog