Do you have healthy skin that is naturally producing enough hyaluronic acid to maintain the moisture and nutrients in your skin's cells? Hyaluronic acid helps create volume and smoothness in the skin. If not, then our board-certified internist at Aesthetic Body Solutions, Dr. Dale Prokupek, offers Voluma injections. From the award-winning Juvéderm family of nonsurgical dermal fillers, Voluma is uniquely designed to add lift and contour to the mid-face for a natural and more youthful appearance. Dr. Prokupek performs injections of Voluma to enhance the look of sunken cheeks that are hollow and flat due to age, weight loss, illness, or genetics. Voluma is an injectable dermal filler, which is formulated with hyaluronic acid to help your face feel softer and look smoother. Make a consultation to learn about how Voluma at Aesthetic Body Solutions in Beverly Hills, CA may revive your overall appearance by adding lift and fullness.
Reviews
"Dr. P and his team are amazing ! I received the Morpheus 8 treatment and I am extreamly happy with my results. I feel and look youthful and vibrant again. I am extreamly grateful for Dr. Prokupek's knowledge in aesthetics as a whole, for his scientific and innovative approach makes the treatment almost painless. Thank you Dr. P for giving me my confidence back !!!!!!"
- M.G. /
Google /
Aug 31, 2020
"My friend referred me to Dr. Dale for my acne scars and wrinkles. I was greeted by friendly staff and Dr. Dale was such a nice guy! I asked if he recommends a face lift for my wrinkles but he advised against it. He took his time to explain my options and get me the best deal. I also felt comfortable going to a doctor vs a med spa as my safety was his main concern. He recommended the Morpheus8 by INMODE. It helped clear my face and also gave my face a lift! It has no downtime and cost half the price of alternatives with no anesthesia. Overall had a great experience, even my mom has booked an appointment!"
- E.M. /
Google /
Aug 28, 2020
"Dr. Prokupek and his amazing, caring staff are the only office I feel confident with my medical care.  Highly professional, caring, intelligent, and always willing to take the time needed to address my medical issues.  He performs routine bloodwork to monitor my condition and my results are posted in a day or two.  I can't thank the amazing staff enough for being on top of Dr. Prokupek's orders, and being available to speak with me should I have concerns.  This is an office you can TRUST, such a rarity these days and worthy of the highest 5 star rating."
- K.P. /
Yelp /
Sep 19, 2019
"Dr. Prokupek and Chelsie are the best and take excellent care of you. Thorough, knowledgeable, professional and friendly. They helped treat me for Rosacea and the results were excellent. I always felt like I was in excellent hands with the treatment and care received here."
- B.D. /
Google /
Aug 30, 2019
"Dr. P and Chelsea are AMAZING. I've been getting botox from them for a while now and love the results every time. They are also great with staying up to date with new technology and what's trendy in the industry as well! I would definitely trust them for other beauty procedures/lasers. Thanks Dr. P!"
- S.J. /
Google /
Aug 30, 2019
Previous
Next
Candidates for Voluma injections (as a dermal filler) will want it for its rejuvenating effects for the following:
Lifting the apples of the cheeks
Plumping skin underneath acne scars
Adding volume in the mid-cheek area
Minimizing the nasolabial folds
Improving the appearance of HIV/AIDS lipodystrophy and/or AIDS wasting
Voluma by Juvéderm is approved by the FDA (Food and Drug Administration) for patients over the age of 21. You will have a consultation to decide if Voluma is the best choice for you. Based on your needs and cosmetic goals, as well as medical history, a unique treatment plan will be formed.
Once you've had a consultation with Dr. Prokupek, your injection may be scheduled for your next appointment or performed that day, depending on availability. In our minor procedures room, you will sit and relax as your skin is cleaned before the Voluma injections. The injector may also apply a local anesthetic to help make the injections less painful if needed. For precision, your injector will mark your face before administering the injections with a fine needle. After the filler is applied, you may experience some swelling and redness, but this usually subsides quickly.
For most patients, the effects of Voluma are visible immediately and may last around two years. It's unusual to experience lasting or severe side effects from Voluma injections, but if you do have a reaction or concern, please contact Aesthetic Body Solutions for assistance. Common side effects are slight redness, irritation, or swelling of the injection site. These cases are almost always very minor. Ask your injector about when to schedule your next procedure to either increase or extend the results of Voluma.
How much does Voluma cost?
Costs of treatment will vary based on the amount of product that is used to meet your goals. Since Voluma can last up to two years, you should concentrate on choosing an injector who is skilled and experienced with this dermal filler and avoid anyone offering extremely cheap injections. Before your first injection, Dr. Prokupek will evaluate your mid-face and listen to your needs before making your treatment plan. Then, Dr. Prokupek can estimate the amount of Voluma that will be needed and how much it will cost.
What is hyaluronic acid?
Hyaluronic acid (HA) is a substance found naturally in your skin that binds water to cells. Along with other functions, it can retain moisture and build volume in the skin. Like other fillers, Voluma's main ingredient is a synthetic hyaluronic acid. When the hyaluronic acid-based Voluma formula is injected, it restores fullness to your cheeks and mid-face area. The HA in Voluma also improves your skin's ability to retain moisture so your complexion is healthier and softer.
How long do the results from Voluma last?
Ideally, the results of Voluma last for as long as two years. Right away, you should be able to see improvements from your treatment, which will continue to get better over the following month. You may need several Voluma treatments, particularly if you would like to build up large amounts of volume in your cheeks. During your consultation, your injector will develop your personal Voluma plan and suggest how often you should schedule your next appointment to achieve and sustain your goals.
Is there any downtime needed after a Voluma treatment?
Following a Voluma treatment session, you can return to your normal activities. However, it is recommended that exercise and other strenuous activities be avoided for the first 24 hours after your treatment. Your injector will talk about what you can do at home to make sure your results last and look great. You may place a cold compress over the injection sites to reduce swelling and bruising. Your injector may also recommend sleeping with your head propped up by a few pillows. You shouldn't touch your face to avoid spreading the filler into unwanted areas.
What are the possible side effects of Voluma?
Some patients experience mild swelling and bruising at the injection areas for 2 – 4 weeks. Other common, temporary side effects after a Voluma treatment are firmness, tenderness, lumps, discomfort, redness, and itching. If they appear, Voluma side effects are typically mild and short-term. For any questions, lasting side effects, or you develop signs of an infection, contact Aesthetic Body Solutions.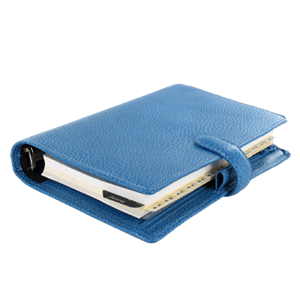 Plan Your Procedure
Average Cost

$800

-

$1,600

Recovery Time

1 – 3 Days

How Long It Takes

45 Minutes – 1.5 Hours

Follow Up Time

6 – 12 Months

Procedure Recovery Location

In Office
Contact Us
Add Voluma With Dr. Prokupek
If you want more shape in the apples of your cheeks or lift in your mid-face area, learn more about Voluma at Aesthetic Body Solutions in Beverly Hills, CA. Make an appointment to meet with board-certified internist Dr. Dale Prokupek for a skin assessment and a customized plan that may include Voluma injections, other dermal fillers, or nonsurgical skin treatments to promote a youthful, radiant appearance.