Do you have healthy skin that is naturally producing enough hyaluronic acid to maintain the moisture and nutrients in your skin's cells? Hyaluronic acid helps create volume and smoothness in the skin. If not, then our board-certified internist at Aesthetic Body Solutions, Dr. Dale Prokupek, offers Voluma injections. From the award-winning Juvéderm family of nonsurgical dermal fillers, Voluma is uniquely designed to add lift and contour to the mid-face for a natural and more youthful appearance. Dr. Prokupek performs injections of Voluma to enhance the look of sunken cheeks that are hollow and flat due to age, weight loss, illness, or genetics. Voluma is an injectable dermal filler, which is formulated with hyaluronic acid to help your face feel softer and look smoother. Make a consultation to learn about how Voluma at Aesthetic Body Solutions in Beverly Hills, CA may revive your overall appearance by adding lift and fullness.
What Are The Benefits Of Voluma?
A personalized VOLUMA treatment at Aesthetic Body Solutions offers a number of excellent benefits to help you turn back the hands of time while enhancing your look, including:
Specifically targets lost volume in the cheek area

Reduces stubborn lines and folds around the mouth

Diminishes overall signs of aging

Lifts the cheeks

Stimulates new collagen growth

Smooths acne scars

Treatments are quick and easy

Results look and feel natural

Results can be long-lasting

No downtime
Reviews
"Really wonderful experience here and my non-surgical results are mind boggling!! The procedure I had was called Morpheus and BodyTite by a company called InMode. LOVE technology! I feel and look 10-15 years younger and LOVE the staff! Beverly Hills ABS is my new go to from here on out. 5 stars ⭐️ ⭐️⭐️⭐️⭐️"
- B.H. /
Google /
Mar 20, 2021
"I went in because I was born with a double chin and I'm about to get married and it just won't GO AWAY! I came in for an evaluation, they took some photos and together we discussed an appropriate treatment. I wanted the treatment to be non invasive with minimal down time and I wanted proof that it would actually work. We discussed several options and we finally decided on the use of Facetite and Morpheus by a company named Inmode. The procedure took about 2 hours with little discomfort because of the topical numbing medicine. The down time was less than a day and there was NO residual pain. Finally, 6 weeks later, I had a new jawline. I HIGHLY RECOMMEND. It is physician run which gives you an extra sense of confidence. They provided a good objective and evaluation."
- V.G. /
Google /
Feb 24, 2021
"I'm back on the market after 25 years and after 2 kids my skin laxity and glow was gone. I'm so blessed to have met Dr. Prokupek and Violet at ABS who introduced me to my new savior....... The Morpheus8!! Previous reviews said the Morpheus was painful but Dr Prokupek administers topical anesthetic and nerve blocks so I felt no pain at all. The downtime was minimal, only two days. My skin looks amazing, smoother, tighter, brighter and my friends say I look 10 years younger. Kudos Dr. P and Violet for giving me the confidence to get back out there."
- S.S. /
Google /
Feb 24, 2021
"I wanted to tighten my jaw line and get rid of my jowls. I had a virtual consultation with Genesis , Violet, and Dr Prokupek. It was very comprehensive, first thing we did is identify the issues I was having and they gave me 3 possible treatments to correct my issues . They gave me their opinion as to what procedure would best meet my needs . I appreciated the fact that they didn't try to sell me on anything but recommended what would best resolve my issues. Dr. Prokupek recommended Facetite and Mopheus 8 by Inmode for a scarless facelift and to contour my jawline. My results were so amazing. I was shocked at how young and sculpted my jawline and face looked. I am extremely happy with my results and it was worth every penny. I know get hit on by younger men and my husband hates it but I love it !! Thank you Dr Prokupek for giving me a new lease on life !"
- N.R. /
Google /
Jan 28, 2021
"Thank YOU Violet and Dr Prokupek -great work on my abdomen and love handles. I came in for a complimentary consultation and we discussed my needs - in short- after 40 years and 2 kids my love handles had gotten a bit too big and my 6 pack abs were nowhere in sight ! We discussed all of my options - essentially Coolsculpting or a new procedure their Beverly Hills office provides called BODYTITE - They gave me the pros and cons of each choice and what I could realistically expect. I ended up choosing BODYTITE for my abdomen and love handles because it is minimally invasive, and it is performed in one setting. Also- it not only removes the fat but also tightens the skin ( I don't want a flat abdomen with saggy skin on the top) I am extremely happy with my results. I recommended BodyTite by Inmode at Dr Prokupek's office for amazing results and exceptional care."
- S.C. /
Google /
Jan 02, 2021
Previous
Next
Candidates for Voluma injections (as a dermal filler) will want it for its rejuvenating effects for the following:
Lifting the apples of the cheeks
Plumping skin underneath acne scars
Adding volume in the mid-cheek area
Minimizing the nasolabial folds
Improving the appearance of HIV/AIDS lipodystrophy and/or AIDS wasting
Voluma by Juvéderm is approved by the FDA (Food and Drug Administration) for patients over the age of 21. You will have a consultation to decide if Voluma is the best choice for you. Based on your needs and cosmetic goals, as well as medical history, a unique treatment plan will be formed.
Once you've had a consultation with Dr. Prokupek, your injection may be scheduled for your next appointment or performed that day, depending on availability. In our minor procedures room, you will sit and relax as your skin is cleaned before the Voluma injections. The injector may also apply a local anesthetic to help make the injections less painful if needed. For precision, your injector will mark your face before administering the injections with a fine needle. After the filler is applied, you may experience some swelling and redness, but this usually subsides quickly.
What can I expect After Voluma?
For most patients, the effects of Voluma are visible immediately and may last around two years. It's unusual to experience lasting or severe side effects from Voluma injections, but if you do have a reaction or concern, please contact Aesthetic Body Solutions for assistance. Common side effects are slight redness, irritation, or swelling of the injection site. These cases are almost always very minor. Ask your injector about when to schedule your next procedure to either increase or extend the results of Voluma.
How much does Voluma cost?
Costs of treatment will vary based on the amount of product that is used to meet your goals. Since Voluma can last up to two years, you should concentrate on choosing an injector who is skilled and experienced with this dermal filler and avoid anyone offering extremely cheap injections. Before your first injection, Dr. Prokupek will evaluate your mid-face and listen to your needs before making your treatment plan. Then, Dr. Prokupek can estimate the amount of Voluma that will be needed and how much it will cost.
What is hyaluronic acid?
Hyaluronic acid (HA) is a substance found naturally in your skin that binds water to cells. Along with other functions, it can retain moisture and build volume in the skin. Like other fillers, Voluma's main ingredient is a synthetic hyaluronic acid. When the hyaluronic acid-based Voluma formula is injected, it restores fullness to your cheeks and mid-face area. The HA in Voluma also improves your skin's ability to retain moisture so your complexion is healthier and softer.
How long do the results from Voluma last?
Ideally, the results of Voluma last for as long as two years. Right away, you should be able to see improvements from your treatment, which will continue to get better over the following month. You may need several Voluma treatments, particularly if you would like to build up large amounts of volume in your cheeks. During your consultation, your injector will develop your personal Voluma plan and suggest how often you should schedule your next appointment to achieve and sustain your goals.
Is there any downtime needed after a Voluma treatment?
Following a Voluma treatment session, you can return to your normal activities. However, it is recommended that exercise and other strenuous activities be avoided for the first 24 hours after your treatment. Your injector will talk about what you can do at home to make sure your results last and look great. You may place a cold compress over the injection sites to reduce swelling and bruising. Your injector may also recommend sleeping with your head propped up by a few pillows. You shouldn't touch your face to avoid spreading the filler into unwanted areas.
What are the possible side effects of Voluma?
Some patients experience mild swelling and bruising at the injection areas for 2 – 4 weeks. Other common, temporary side effects after a Voluma treatment are firmness, tenderness, lumps, discomfort, redness, and itching. If they appear, Voluma side effects are typically mild and short-term. For any questions, lasting side effects, or you develop signs of an infection, contact Aesthetic Body Solutions.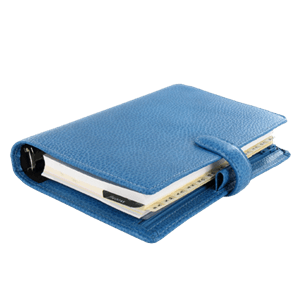 Plan Your Procedure
Average Cost

$800

-

$1,600

Recovery Time

1 – 3 Days

How Long It Takes

45 Minutes – 1.5 Hours

Follow Up Time

6 – 12 Months

Procedure Recovery Location

In Office
Contact Us
Add Voluma With Dr. Prokupek
If you want more shape in the apples of your cheeks or lift in your mid-face area, learn more about Voluma at Aesthetic Body Solutions in Beverly Hills, CA. Make an appointment to meet with board-certified internist Dr. Dale Prokupek for a skin assessment and a customized plan that may include Voluma injections, other dermal fillers, or nonsurgical skin treatments to promote a youthful, radiant appearance.