Evolve is a cutting-edge, all-in-one aesthetic platform that targets fat and loose skin while toning muscle structure. At Aesthetic Body Solutions in Beverly Hills, CA, we believe that noninvasive options should be prioritized over surgery. This is one of many reasons Dr. Dale Prokupek is excited to announce the addition of Evolve by InMode. This comprehensive technology is divided into three categories called TITE, TRIM, and TONE:
Evolve TITE uses radiofrequency energy to firm and remodel the surface of the skin.
Evolve TRIM combines a tissue vacuum plus radiofrequency energy for optimized fat reduction.
Evolve TONE contracts the muscle tissue beneath the skin using electromagnetic energy.
Call to schedule a consultation at Aesthetic Body Solutions and learn how we achieve your body goals through Evolve.
Reviews
"Really wonderful experience here and my non-surgical results are mind boggling!! The procedure I had was called Morpheus and BodyTite by a company called InMode. LOVE technology! I feel and look 10-15 years younger and LOVE the staff! Beverly Hills ABS is my new go to from here on out. 5 stars ⭐️ ⭐️⭐️⭐️⭐️"
- B.H. /
Google /
Mar 20, 2021
"I went in because I was born with a double chin and I'm about to get married and it just won't GO AWAY! I came in for an evaluation, they took some photos and together we discussed an appropriate treatment. I wanted the treatment to be non invasive with minimal down time and I wanted proof that it would actually work. We discussed several options and we finally decided on the use of Facetite and Morpheus by a company named Inmode. The procedure took about 2 hours with little discomfort because of the topical numbing medicine. The down time was less than a day and there was NO residual pain. Finally, 6 weeks later, I had a new jawline. I HIGHLY RECOMMEND. It is physician run which gives you an extra sense of confidence. They provided a good objective and evaluation."
- V.G. /
Google /
Feb 24, 2021
"I'm back on the market after 25 years and after 2 kids my skin laxity and glow was gone. I'm so blessed to have met Dr. Prokupek and Violet at ABS who introduced me to my new savior....... The Morpheus8!! Previous reviews said the Morpheus was painful but Dr Prokupek administers topical anesthetic and nerve blocks so I felt no pain at all. The downtime was minimal, only two days. My skin looks amazing, smoother, tighter, brighter and my friends say I look 10 years younger. Kudos Dr. P and Violet for giving me the confidence to get back out there."
- S.S. /
Google /
Feb 24, 2021
"I wanted to tighten my jaw line and get rid of my jowls. I had a virtual consultation with Genesis , Violet, and Dr Prokupek. It was very comprehensive, first thing we did is identify the issues I was having and they gave me 3 possible treatments to correct my issues . They gave me their opinion as to what procedure would best meet my needs . I appreciated the fact that they didn't try to sell me on anything but recommended what would best resolve my issues. Dr. Prokupek recommended Facetite and Mopheus 8 by Inmode for a scarless facelift and to contour my jawline. My results were so amazing. I was shocked at how young and sculpted my jawline and face looked. I am extremely happy with my results and it was worth every penny. I know get hit on by younger men and my husband hates it but I love it !! Thank you Dr Prokupek for giving me a new lease on life !"
- N.R. /
Google /
Jan 28, 2021
"Thank YOU Violet and Dr Prokupek -great work on my abdomen and love handles. I came in for a complimentary consultation and we discussed my needs - in short- after 40 years and 2 kids my love handles had gotten a bit too big and my 6 pack abs were nowhere in sight ! We discussed all of my options - essentially Coolsculpting or a new procedure their Beverly Hills office provides called BODYTITE - They gave me the pros and cons of each choice and what I could realistically expect. I ended up choosing BODYTITE for my abdomen and love handles because it is minimally invasive, and it is performed in one setting. Also- it not only removes the fat but also tightens the skin ( I don't want a flat abdomen with saggy skin on the top) I am extremely happy with my results. I recommended BodyTite by Inmode at Dr Prokupek's office for amazing results and exceptional care."
- S.C. /
Google /
Jan 02, 2021
Previous
Next
What are the benefits of evolve?
While the full spectrum of benefits offered by Evolve is numerous, there are a few that really stand out:
Evolve's three-in-one technology is the only hands-free platform that can target lax skin, adipose tissue, and muscle structure all in one treatment.
Evolve offers a customizable treatment plan that can be tailored to meet the needs of each patient.
There is no downtime required after an Evolve treatment, and patients can return to daily activities almost immediately.
Treatment is so simple that patients can read a book, answer their emails, or watch Netflix during their session.
Who Is A Candidate For Evolve?
Dr. Prokupek will perform an evaluation to determine your candidacy for Evolve TITE, TRIM, TONE. These treatments are safe and effective for most men and women who want to tighten skin, reduce fat, and tone muscle at the same time. All forms of Evolve are wonderful options for individuals who wish to target loose skin or fat pockets without resorting to surgical options. This nonsurgical treatment means you do not face anesthesia, incisions, sutures, or scarring. The best candidates for Evolve are people who:
Are in good overall health
Have healthy skin elasticity
Do not smoke
Are physically active and exercise regularly
Have a healthy diet
What should I expect during evolve?
Evolve is performed in the comfort of one of our treatment rooms at Aesthetic Body Solutions in Beverly Hills, CA. During a session, you will relax on a comfortable table while the hands-free device works its magic on your body. Some treatments may take up to an hour. However, you will feel relaxed enough to read, rest, answer emails, or even catch up on your favorite shows.
How long is recovery after Evolve?
Aesthetic Body Solutions can provide more detailed information during an Evolve consultation, but patients are generally free to return to daily activities without any restrictions after their sessions. You may see some minor results soon after your first appointment, with the most desirable outcomes after the fifth and final session. Patients should maintain a healthy and active lifestyle to prolong and protect their results.
What areas can be treated with Evolve?
Aesthetic Body Solutions recognizes that everyone has different areas they might want to enhance. Evolve is an incredibly versatile platform that can address the following:
Abdomen
Arms
Flanks
Hips
Thighs
Knees
Buttocks
Is Evolve painful?
No. The vast majority of our patients describe the treatment as being painless. Additionally, due to its gentle and noninvasive nature, patients are free to go about their normal day as soon as the procedure has ended.
Can different Evolve procedures be combined?
While Evolve TITE, TRIM, and TONE are three unique treatments, they can be combined to offer even greater results. For example, some patients choose to have Evolve TITE and TONE performed on their abs in order to achieve a contour that is not only slimmer but also more muscular.
Will Evolve TITE get rid of severe wrinkles?
Evolve TITE is ideal for treating mild to moderate wrinkles. If you have severe wrinkles and/or loose skin, you may be better suited for a surgical procedure like a lift.
When should I see lasting results from Evolve TRIM?
After your Evolve TRIM session, your body will need some time to break down the eliminated fat cells and produce collagen. Because of this, our patients typically notice their final results approximately 2 – 3 months after their last treatment.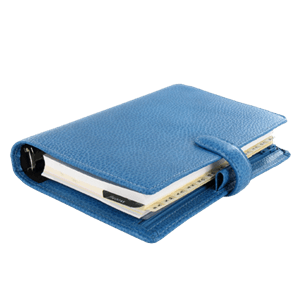 Trim and Tone Your Figure
Evolve is a state-of-the-art platform that utilizes advanced aesthetic techniques to help individuals attain the body of their dreams. The talented team at Aesthetic Body Solutions will work with you to ensure your treatments precisely target problem areas while highlighting your strengths. Contact our office in Beverly Hills, CA, today to schedule an appointment with Dr. Dale Prokupek or one of our expert staff members.
Check Out Our Blog