What is PRP therapy for hair loss?
Even in Beverly Hills, CA, hair loss is a major concern for many men and women. Your hair loss may be brought on by genetics, age, hormones, health conditions, stress, or from styling practices and/or products. At Aesthetic Body Solutions, our board-certified internist, Dr. Dale Prokupek, offers platelet-rich plasma (PRP) treatments with Eclipse microneedling to help your hair regrow. By separating out your healthy growth factors and bioactive proteins from your own blood, Dr. Prokupek can apply or inject the newly made PRP to strengthen the growth of your hair follicles. Call for a consultation in our Beverly Hills, CA office with Dr. Prokupek today for healthier hair growth.
What Are The Benefits Of PRP Therapy For Hair Loss?
At Aesthetic Body Solutions, Dr. Prokupek and his team can help stop hair loss and regrow hair with PRP therapy which has a number of benefits, including:
Using your body's own healing powers
Targeting the root cause of hair loss
Producing results that are natural-looking
Treatments are personalized to your unique needs
Treatment sessions are quick and easy
No surgery
No medications or chemicals
No scarring
No long recovery period
Reviews
"Really wonderful experience here and my non-surgical results are mind boggling!! The procedure I had was called Morpheus and BodyTite by a company called InMode. LOVE technology! I feel and look 10-15 years younger and LOVE the staff! Beverly Hills ABS is my new go to from here on out. 5 stars ⭐️ ⭐️⭐️⭐️⭐️"
- B.H. /
Google /
Mar 20, 2021
"I went in because I was born with a double chin and I'm about to get married and it just won't GO AWAY! I came in for an evaluation, they took some photos and together we discussed an appropriate treatment. I wanted the treatment to be non invasive with minimal down time and I wanted proof that it would actually work. We discussed several options and we finally decided on the use of Facetite and Morpheus by a company named Inmode. The procedure took about 2 hours with little discomfort because of the topical numbing medicine. The down time was less than a day and there was NO residual pain. Finally, 6 weeks later, I had a new jawline. I HIGHLY RECOMMEND. It is physician run which gives you an extra sense of confidence. They provided a good objective and evaluation."
- V.G. /
Google /
Feb 24, 2021
"I'm back on the market after 25 years and after 2 kids my skin laxity and glow was gone. I'm so blessed to have met Dr. Prokupek and Violet at ABS who introduced me to my new savior....... The Morpheus8!! Previous reviews said the Morpheus was painful but Dr Prokupek administers topical anesthetic and nerve blocks so I felt no pain at all. The downtime was minimal, only two days. My skin looks amazing, smoother, tighter, brighter and my friends say I look 10 years younger. Kudos Dr. P and Violet for giving me the confidence to get back out there."
- S.S. /
Google /
Feb 24, 2021
"I wanted to tighten my jaw line and get rid of my jowls. I had a virtual consultation with Genesis , Violet, and Dr Prokupek. It was very comprehensive, first thing we did is identify the issues I was having and they gave me 3 possible treatments to correct my issues . They gave me their opinion as to what procedure would best meet my needs . I appreciated the fact that they didn't try to sell me on anything but recommended what would best resolve my issues. Dr. Prokupek recommended Facetite and Mopheus 8 by Inmode for a scarless facelift and to contour my jawline. My results were so amazing. I was shocked at how young and sculpted my jawline and face looked. I am extremely happy with my results and it was worth every penny. I know get hit on by younger men and my husband hates it but I love it !! Thank you Dr Prokupek for giving me a new lease on life !"
- N.R. /
Google /
Jan 28, 2021
"Thank YOU Violet and Dr Prokupek -great work on my abdomen and love handles. I came in for a complimentary consultation and we discussed my needs - in short- after 40 years and 2 kids my love handles had gotten a bit too big and my 6 pack abs were nowhere in sight ! We discussed all of my options - essentially Coolsculpting or a new procedure their Beverly Hills office provides called BODYTITE - They gave me the pros and cons of each choice and what I could realistically expect. I ended up choosing BODYTITE for my abdomen and love handles because it is minimally invasive, and it is performed in one setting. Also- it not only removes the fat but also tightens the skin ( I don't want a flat abdomen with saggy skin on the top) I am extremely happy with my results. I recommended BodyTite by Inmode at Dr Prokupek's office for amazing results and exceptional care."
- S.C. /
Google /
Jan 02, 2021
Previous
Next
am i a candidate for PRP therapy for hair loss?
Any person with hair thinning or who recently started losing their hair may be a candidate for PRP treatments. PRP is best used for patients with short-term hair loss or areas of "poor quality" hair growth on the scalp. Your hair follicles must be functional to have success with PRP hair regrowth therapy. PRP does not sprout new hair, but it will enhance the growth of existing, healthy hair follicles.
how does prp therapy for hair loss work?
As a minimally invasive process, the PRP treatment is performed in a 60-minute in-office visit. The appointment will begin with our team acquiring a vial of your blood and putting it in a specialized machine called a centrifuge. This machine spins the blood at high speeds to separate the platelets from the rest of the blood factors. Next, a local anesthetic is administered before the platelet-rich plasma is introduced into regions of your scalp. Microneedling may also be performed on the scalp to cause micro-traumas and micro-channels to the skin. This permits the PRP to penetrate deep into the layers of the scalp and enrich your growing hair follicles.
When will I see results from Prp for hair loss treatments?
Patients may develop some redness, minor swelling, and mild tenderness to the treated areas after PRP. These symptoms can last up to two days. While outcomes differ for every patient, cosmetic results are most often noticed around 4 – 6 months after the first treatment. Hair growth should continue to improve for as much as a year following therapy. Follow-up PRP sessions are suggested by Dr. Prokupek as needed.
prp therapy for hair loss faq
Can PRP be combined with other hair treatments?
Dr. Prokupek will assess your scalp and level of hair loss before creating your custom PRP therapy plan with other treatments. He will discuss his recommendations for what in-office treatments are best for your hair and anything you can do at home that might help your hair grow in between appointments.
How often should I get PRP treatments?
Most patients need at least four PRP treatments performed one month apart to see results. Your specific PRP program will depend on your hair follicles and your goals. Based on this, Dr. Prokupek can recommend how many PRP treatments you will need and how often you should schedule them. He may recommend more treatments initially and then decrease them in frequency if appropriate. Patients typically see visible results of natural hair regrowth within several months.
Are the PRP injections painful?
While the serum is being prepared, we can topically numb your scalp to keep you comfortable during the PRP injections and microneedling. This should minimize your discomfort during the session. Your scalp may remain numb or tingle for a while after your PRP injections. This is temporary, and the feeling in your scalp should return shortly after your appointment.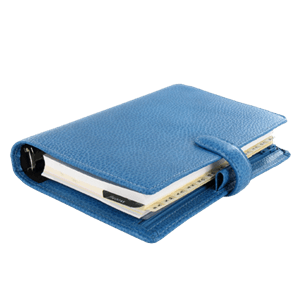 Plan Your Procedure
Average Cost

$350

-

$699

Recovery Time

1 Day

How Long It Takes

45 Minutes – 1 Hour

Follow Up Time

4 Weeks

Procedure Recovery Location

In Office
Contact Us
get fuller, thicker, and healthier-looking hair
To find out more about PRP for hair loss, we welcome you to contact our Beverly Hills, CA office at Aesthetic Body Solutions today for an appointment. Dr. Prokupek would like to provide you with effective solutions for your hair loss, and he can consult with you to see if PRP is a solution for your aesthetic needs.