What is Belotero balance?
Missing the supple and smooth skin of your youth? When you were young, you had an abundance of collagen and elastin stored in your body. As you age, your skin loses firmness and elasticity as these begin to deplete, which leads to visible signs of aging, such as fine lines and wrinkles. At Aesthetic Body Solutions in Beverly Hills, CA, board-certified internist Dr. Dale Prokupek offers several cosmetic and medical dermatology services, such as BELOTERO BALANCE or BELOTERO SOFT dermal fillers. BELOTERO injections are approved by the FDA to repair fine to deep lines and wrinkles throughout the face, which includes stubborn, deep-seated lines and the nasolabial folds near your mouth. A minimally invasive option, BELOTERO is a hyaluronic acid (HA) product that helps you receive a natural, refreshed look. Submit an online request form or call for an appointment at our Beverly Hills, CA office to explore your options with BELOTERO.
What Are The Benefits Of Belotero Balance?
A personalized BELOTERO BALANCE aesthetic treatment can rejuvenate and refresh your look with several great benefits, including:
Improving multiple signs of aging
Smoothing wrinkles
Diminishing lines and creases
Achieving a more youthful appearance
Supporting skin health
No surgery
Fast results
Results are natural-looking and long-lasting
No downtime
FDA-approved
Reviews
"Really wonderful experience here and my non-surgical results are mind boggling!! The procedure I had was called Morpheus and BodyTite by a company called InMode. LOVE technology! I feel and look 10-15 years younger and LOVE the staff! Beverly Hills ABS is my new go to from here on out. 5 stars ⭐️ ⭐️⭐️⭐️⭐️"
- B.H. /
Google /
Mar 20, 2021
"I went in because I was born with a double chin and I'm about to get married and it just won't GO AWAY! I came in for an evaluation, they took some photos and together we discussed an appropriate treatment. I wanted the treatment to be non invasive with minimal down time and I wanted proof that it would actually work. We discussed several options and we finally decided on the use of Facetite and Morpheus by a company named Inmode. The procedure took about 2 hours with little discomfort because of the topical numbing medicine. The down time was less than a day and there was NO residual pain. Finally, 6 weeks later, I had a new jawline. I HIGHLY RECOMMEND. It is physician run which gives you an extra sense of confidence. They provided a good objective and evaluation."
- V.G. /
Google /
Feb 24, 2021
"I'm back on the market after 25 years and after 2 kids my skin laxity and glow was gone. I'm so blessed to have met Dr. Prokupek and Violet at ABS who introduced me to my new savior....... The Morpheus8!! Previous reviews said the Morpheus was painful but Dr Prokupek administers topical anesthetic and nerve blocks so I felt no pain at all. The downtime was minimal, only two days. My skin looks amazing, smoother, tighter, brighter and my friends say I look 10 years younger. Kudos Dr. P and Violet for giving me the confidence to get back out there."
- S.S. /
Google /
Feb 24, 2021
"I wanted to tighten my jaw line and get rid of my jowls. I had a virtual consultation with Genesis , Violet, and Dr Prokupek. It was very comprehensive, first thing we did is identify the issues I was having and they gave me 3 possible treatments to correct my issues . They gave me their opinion as to what procedure would best meet my needs . I appreciated the fact that they didn't try to sell me on anything but recommended what would best resolve my issues. Dr. Prokupek recommended Facetite and Mopheus 8 by Inmode for a scarless facelift and to contour my jawline. My results were so amazing. I was shocked at how young and sculpted my jawline and face looked. I am extremely happy with my results and it was worth every penny. I know get hit on by younger men and my husband hates it but I love it !! Thank you Dr Prokupek for giving me a new lease on life !"
- N.R. /
Google /
Jan 28, 2021
"Thank YOU Violet and Dr Prokupek -great work on my abdomen and love handles. I came in for a complimentary consultation and we discussed my needs - in short- after 40 years and 2 kids my love handles had gotten a bit too big and my 6 pack abs were nowhere in sight ! We discussed all of my options - essentially Coolsculpting or a new procedure their Beverly Hills office provides called BODYTITE - They gave me the pros and cons of each choice and what I could realistically expect. I ended up choosing BODYTITE for my abdomen and love handles because it is minimally invasive, and it is performed in one setting. Also- it not only removes the fat but also tightens the skin ( I don't want a flat abdomen with saggy skin on the top) I am extremely happy with my results. I recommended BodyTite by Inmode at Dr Prokupek's office for amazing results and exceptional care."
- S.C. /
Google /
Jan 02, 2021
Previous
Next
Who is a candidate for BELOTERO BALANCE?
BELOTERO BALANCE treatments are helpful if you wish to correct the look of moderate to severe facial folds, lines, and wrinkles without undergoing a surgical procedure. BELOTERO is especially great for addressing lines around the mouth, such as the nasolabial folds. Before your treatment, Dr. Prokupek will consult with you to go over your current medications, known allergies, and medical history to determine if BELOTERO is right for you.
What happens during BELOTERO BALANCE injections?
At the end of your consultation, you will be taken to our treatment area to undergo your treatment. BELOTERO is injected with a fine-gauge needle so many individuals do not require a topical or local anesthetic, but it is available upon request for greater comfort. The injection sites will be identified and prepared before the treatment is administered in a few, fast applications. Pressure will be applied to the injection sites for a few minutes to stop any bleeding, but you will then be free to return to your daily activities.
How long is recovery after BELOTERO BALANCE?
Following your BELOTERO treatment at Aesthetic Body Solutions, you might have some mild redness, swelling, and bruising around the injection sites – these symptoms will fade in the coming days. You should expect some immediate results after your BELOTERO treatment that will continue developing over the next two weeks. The results of BELOTERO typically last around six months so speak with Dr. Prokupek about how to maximize your results with repeat sessions.
How much does BELOTERO cost?
The cost of BELOTERO will vary, depending on the number of syringes that are needed to address your cosmetic concerns. During your consultation, Dr. Prokupek will be able to assess your profile and create a custom treatment plan. From there, he can provide an estimate of your cost and go over all your payment options.
How does BELOTERO work?
There are many reputable fillers on the market today, each with their set of benefits. While several filler products comprised of hyaluronic acid exist, BELOTERO works a bit differently to interact with the mid to deep dermis for correction of moderate to severe facial wrinkles and folds. The differences between the hyaluronic fillers can be discussed during the initial consultation.
Is BELOTERO safe?
Yes. BELOTERO is an FDA-approved treatment that has undergone extensive tests to validate its efficacy and safety. It has been available in the cosmetic market for years and is popular among both men and women. It is especially a great option for those who wish to diminish nasolabial folds or smile lines.
How many treatments will I need?
The number of treatments needed to attain optimal results will vary from patient to patient. Typically, BELOTERO results will appear almost immediately and can last up to 6 – 12 months. On average, most patients visit our office 2 – 3 times a year for touch-ups.
Do I need a dermal filler or BOTOX?
If you want to diminish the appearance of fine lines and wrinkles without having to undergo a surgical procedure, like a facelift, then an injectable treatment may be an ideal solution. While both fillers and BOTOX work to diminish the appearance of wrinkles, they are different. BOTOX temporarily freezes the underlying facial muscles for a smoother appearance while fillers use a gel to eliminate wrinkles.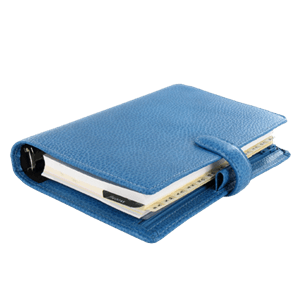 Plan Your Procedure
Average Cost

$500

-

$600

Recovery Time

1 – 3 Days

How Long It Takes

45 Minutes – 1.5 Hours

Follow Up Time

6 – 12 Months

Procedure Recovery Location

In Office
Contact Us
When You Need More Balance
Rejuvenate and restore your natural beauty with BELOTERO BALANCE or BELOTERO Soft injectable fillers by Dr. Prokupek in Beverly Hills, CA. Proven fast and effective, BELOTERO dermal filler injections can help you look younger without surgery. Call Aesthetic Body Solutions to schedule a consultation with Dr. Prokupek so you can learn more about BELOTERO and begin your journey to natural-looking beauty.