If you are concerned about how your complexion appears because of dark spots or sun damage, Aesthetic Body Solutions can perform a skin analysis at our Beverly Hills, CA office. We can determine if you qualify for intense pulsed light therapy (also known as IPL). Our board-certified internist, Dr. Dale Prokupek, can rejuvenate the skin for adult men and women with hyperpigmentation issues on their face and neck. IPL may be a noninvasive process; however, it can be highly effective and create impressive results. Dr. Prokupek uses intense wavelengths of broadband light energy from our Lumenis® M22™ or AcuPulse™ technologies. IPL will raise the temperature of the skin cells just enough to ignite the natural healing process and increase collagen production. In time, you should see a healthier layer of skin with better tone and decreased dark spots. Call with your questions about IPL and make an appointment for a skin assessment today.
IPL Reviews
"A friend referred me to ABS and I'm always skeptical with new aesthetic offices but this place is great. They don't offer a ton of services, but they are top notch and great with what they do offer (I can only speak for the IPL, which is what I got) They also offer Cool Sculpting (coolsculpting ?) and other facial procedures, which I heard people in the waiting room talking about.  Parking is tough on wilshire if you go between 3-5pm, but otherwise I'm very happy with my experience. The staff is great too. Chelsie is a doll and answered all my annoying questions, and Dr. Prokupek seems very smart and passionate. I might try Botox next time here because it's closer to my house. I'll update my review when I do."
- R.H. /
Yelp /
Apr 18, 2017
"I consider myself to be a relatively in-shape, health conscious person but it's been harder and harder to maintain my figure as I get closer to 30. A friend of mine who had amazing coolsculpting results referred me to ABS.  I ended up getting my abdomen and love handles done about a month ago and I've already seen results! Chelsie was incredibly professional, not at all pushy and really put me at ease with the entire process. The offices are beautiful, conveniently located, and you can even watch Netflix during the treatment. It was quick and easy and I can't believe I didn't do it sooner.  Debating going in to get IPL done. Highly recommend! :)"
- S.C. /
Yelp /
Jul 26, 2017
"A hidden gem in Beverly Hills! This place is SO amazing. I used to spend so much money on facials before I came here for an IPL lazer treatment. When I walked in every staff member made me feel extremely comfortable and were very attentive. I had a consultation with Chelsie first which was great because she addressed the problems I had with my skin prior to my lazer appointment. Her knowledge was extremely helpful and informative. I got the the treatment last year and my skin has never looked better. Would recommend this for anyone who spends too much time in the sun and wants their youth back!!"
- L.M. /
Google /
Sep 30, 2018
"From my first visit Chelsie made me feel so comfortable. She explained everything to me and was extremely professional yet friendly. My IPL treatments showed very good results! Definitely ask for Chelsie."
- P.B. /
Google /
Sep 30, 2018
"This place is great. Dr. Prokupek and Chelsie are awesome and really get it. Went for an IPL which was amazing, it got rid of most the sun damage on my face. Also saw they offer coolsculpting and botox, I can't remember what else but I'll be back."
- J.H. /
Google /
Sep 30, 2017
Previous
Next
do i need an IPL photofacial?
An IPL photofacial works the deeper layers of your skin to correct several complexion concerns (especially brown lesions and sun spots) with minimal or no recovery time. The best candidates for IPL treatments at Aesthetic Body Solutions may have several problems with their complexion, such as rosacea, sun damage, brown spots (hyperpigmentation), rough texture, some birthmarks, port wine stains, large pores, flushing, freckles, melasma, sun and age spots, or dilated capillaries. Dr. Prokupek will examine your skin to determine if you are a candidate for an IPL photofacial during your initial consultation.
The best advice we can give you before having an IPL session:
Avoid overexposing your skin to the sun
Stop using self-tanners for 2 – 4 weeks before your treatment
Discontinue only the medications Dr. Prokupek advises you to stop taking
Apply sunscreen regularly to prevent sunburn
Follow all instructions that Dr. Prokupek gives prior to your IPL treatment
how does an ipl photofacial work?
Upon your arrival, you will fill out a questionnaire to determine your skin type. Dr. Prokupek will listen to your concerns and your desired results to determine an appropriate treatment plan. IPL is completed inside our office in around 15 – 45 minutes in one of our treatment rooms if no other treatments are performed. To start the procedure, we will clean and dry your skin. A topical numbing cream may be applied if the IPL causes you discomfort. Most patients describe this procedure as a slight stinging sensation similar to a snap of a rubber band on the skin.
The photofacial is administered using the Lumenis M22 or AcuPulse with the IPL setting that passes over the skin while emitting energy pulses. While most patients may feel some discomfort throughout the IPL photofacial, it is generally tolerable for the short treatment length. Because IPL treats under the skin surface, you might expect gradual results over time.
What to Expect after an ipl photofacial
There is no downtime needed with an IPL photofacial, but you may leave our office with your complexion a little swollen and pink. This will decrease on its own as the day continues – it can be concealed with cosmetics if you want. It may also help to take over-the-counter anti-inflammatory medicine to reduce swelling. Over the course of several days, the irregularities under the skin will come to the surface and then start to flake off. It's necessary to protect your skin from the sun at all times after an IPL photofacial and not pick at the flaking skin. While you should have visible results after your first treatment, your complexion will attain the best results after multiple photofacials.
How much does IPL cost?
Your complexion issues are unique, which means the cost of IPL treatments will vary based on your goals. Aesthetic Body Solutions offers monthly specials, and we take several payment methods. In your initial visit, we can estimate your cost and determine how many sessions are needed for optimal results. You may need 3 – 6 treatments for the best results.
How quick are the results from IPL?
Visible improvements can usually be seen after your treatment, but final results can be seen around one month after your last treatment. It is common for you to see different responses following each session. You should notice gradual improvements of blotchiness, redness, sun spots, and age spots over time.
What are the possible side effects of IPL?
Most patients have mild, temporary side effects, like swelling, redness, blisters, bruising, or crusting. These fade within a day or two after the procedure. You will be sun-sensitive, and excessive damaging UV rays can negatively affect your results. You should also wear sunscreen to prevent hyperpigmentation.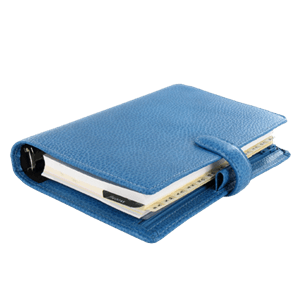 Plan Your Procedure
Average Cost

$200

-

$500

Recovery Time

1 Week

How Long It Takes

45 Minutes – 1 Hour

Follow Up Time

4 Weeks

Procedure Recovery Location

In Office
Contact Us
rejuvenate your skin with an ipl photofacial
Find out what our IPL treatments can do for your skin by calling our Beverly Hills, CA office and scheduling a skin examination with Dr. Prokupek. With IPL photofacial treatments at Aesthetic Body Solutions, we can reach the deeper layers of your skin to create a radiant glow and a smooth complexion on your face, neck, chest, hands, and arms.
Check Out Our Blog