Aesthetic Body Solutions in Beverly Hills, CA offers BOTOX injections to area men and women in quick 15-minute appointments. Yes, men love BOTOX, or BROTOX, just as much as women when it comes to easing their age lines in their mid and upper face. BOTOX lends outstanding results and can make great improvements to lines and wrinkles on your face, which are the result of expressions and contracting muscles on the forehead and around the eyes. These lines may or may not go away as the face relaxes. BOTOX is a filtered strain of botulinum toxin (type A) that temporarily blocks the movements of the facial muscle. To soften these lines, BOTOX is carefully injected to relax and soften the skin. BOTOX is administered by board-certified internist Dr. Dale Prokupek between the brows, on the Crow's feet, and across the forehead. Discover more reasons to love BOTOX after your consultation at Aesthetic Body Solutions today.
BOTOX® Reviews
"A friend referred me to ABS and I'm always skeptical with new aesthetic offices but this place is great. They don't offer a ton of services, but they are top notch and great with what they do offer (I can only speak for the IPL, which is what I got) They also offer Cool Sculpting (coolsculpting ?) and other facial procedures, which I heard people in the waiting room talking about.  Parking is tough on wilshire if you go between 3-5pm, but otherwise I'm very happy with my experience. The staff is great too. Chelsie is a doll and answered all my annoying questions, and Dr. Prokupek seems very smart and passionate. I might try Botox next time here because it's closer to my house. I'll update my review when I do."
- R.H. /
Yelp /
Apr 18, 2017
"Dr P, Chelsie and the staff at ABS are great.  They're extremely accommodating, professional, and above all, personable.  I get Botox every 12 weeks for my migraines and it's helped me beyond anything else I've done over the years.  The IPL I did at the office gave me great results as well.  And, I decided to get Coolsculpting around my love handles after an abdominal surgery made it difficult for me to get rid of subcutaneous fat in those areas....and I'm very pleased with the results.  Parking in the area can be tough during rush hours, but it's worth it!"
- S.K. /
Yelp /
May 08, 2017
"This was my first experience with doing any sort of aesthetics, but it was great and I would do it again. I had botox and a resurfx laser done a few weeks before going to some really important interviews. Dr. Prokupek has a great sense of humor and did exactly what I wanted reducing some forehead wrinkles but keeping it natural (I could still move my face). Both he and Chelsie are super knowledgeable and the treatments gave me a bit of a glow and a lot of confidence. Thanks guys. Will be back."
- S.S. /
Google /
Sep 30, 2018
"This place is great. Dr. Prokupek and Chelsie are awesome and really get it. Went for an IPL which was amazing, it got rid of most the sun damage on my face. Also saw they offer coolsculpting and botox, I can't remember what else but I'll be back."
- J.H. /
Google /
Sep 30, 2017
"Staff were super friendly and gave me great advice. They didn't try and up-sell me, but kept in mind my budget. They explained everything in detail and did a thorough examination as well as what to expect. Great value and worth every penny. My friends said my forehead was starting to look like a Shar Pei so I knew it was time to take action. I was shocked at how great the results were and how easy the whole process of botox was. I was very Skeptical at first, but I am so happy with the results. Peers, co workers and family have commented on how great it looks! Definitely recommend if you are thinking about it!"
- J.W. /
Google /
Sep 30, 2018
Previous
Next
Can I have BOTOX injections?
Many men and women begin BOTOX in their early 30s as a preventive treatment to stop wrinkles before they even happen or to reduce wrinkles and the signs of aging. When you start to develop the earliest signs of expression lines or resting wrinkles, this is the best time to start treating with BOTOX before wrinkles stay put.
BOTOX is mostly used as an anti-aging treatment for wrinkles that have formed – keep in mind how often you find yourself making facial expressions. It is a great noninvasive approach if you have obvious forehead lines, parallel lines between the brows, and/or lines that form around the eyes.
BOTOX Injection Technique
BOTOX injections at Aesthetic Body Solutions take no more than 15 minutes of your time every three or four months. We will prepare your skin by cleaning the areas to be injected. Dr. Prokupek will apply ice to numb the area being treated. If you're concerned about discomfort, ask Dr. Prokupek about applying a topical numbing cream before starting the treatment. Once the injections are complete, you can go about your day as normal because there is no downtime or recovery. You may notice visible results within 3 – 5 days and usually last from 3 – 6 months.
After the procedure, you may get back to your typical routine, although strenuous exercise should be avoided for a minimum of 24 hours. You will be advised to sleep with your head elevated for at least one night and to avoid touching your face, which can accidentally spread the treatment to other areas. The treated sections of the face may appear bruised, red, or swollen for 2 – 3 days, but you will not develop any serious or long-lasting side effects. In most cases, it usually takes about one week before the full results of BOTOX become visible. The results typically last 3 – 4 months. You should speak to your injector about how often to schedule your next appointment at Aesthetic Body Solutions to maintain your results.
How long will my BOTOX injections last?
Your BOTOX results may be visible for as long as four months. Most patients schedule an appointment every quarter to refresh their results; however, you may come back earlier. If you're getting BOTOX while you are younger as a preventive treatment, you can schedule visits further apart. After hearing your concerns and creating your treatment plan, Dr. Prokupek will be able to tell you when you should schedule your next visit.
What's the difference between wrinkle relaxers and fillers?
Wrinkle relaxers (like BOTOX) and injectable wrinkle fillers (including Restylane and Juvéderm) are both treatments that decrease wrinkles and correct fine lines. BOTOX works by relaxing overused muscles in your face that cause wrinkles, including frown lines (which appear between your eyebrows), Crow's feet (which appear in the outer edges of your eyes), smile lines, and forehead wrinkles. Dermal fillers add volume under the skin to correct depressions and improve wrinkles. Depending on your goals, Dr. Prokupek may suggest BOTOX and dermal fillers in combination for inspiring results.
Is BOTOX safe?
As long as it is applied properly, BOTOX should not cause any complications. However, it's important to choose someone who has experience in handling BOTOX, like Dr. Prokupek. Over injecting BOTOX can give you bad results. An experienced, board-certified internist will use just enough of the medication to effectively relax the muscles causing the unwanted wrinkles without affecting nearby muscles. Quickly becoming one of the most popular cosmetic treatments, it is safe and has earned approval from the FDA (Food and Drug Administration). Along with its cosmetic uses, BOTOX can also be used as a treatment for medical problems, such as excessive sweating, facial spasms, uncontrollable blinking, and migraines.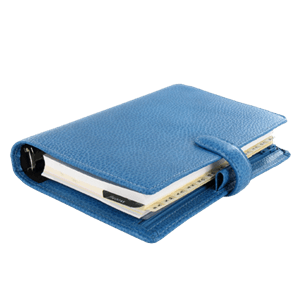 Plan Your Procedure
Average Cost

From

$100

Recovery Time

1 – 2 Days

How Long It Takes

15 – 30 Minutes

Follow Up Time

4 – 6 Months

Procedure Recovery Location

In Office
Contact Us
With BOTOX, you can laugh, smile, frown, and make any other facial expression you want without causing wrinkles and lines with BOTOX wrinkle treatments. To prevent and smooth lines on the face, we invite you to schedule a consultation with board-certified internist Dr. Prokupek in Beverly Hills, CA to discover more about this revolutionary nonsurgical injectable.
Check Out Our Blog