When home skin treatments are no longer proving effective, but you aren't ready for surgical procedures, consider nonsurgical treatments to rejuvenate the skin, such as microneedling. Board-certified internist Dr. Dale Prokupek is happy to perform microneedling (also known as collagen induction therapy) at his office in Beverly Hills, CA. Microneedling uses several fine-gauge needles to safely and effectively make micro-injuries in the needed areas of the skin. The micro-injuries prompt the body's natural production of elastin and collagen, which increase the overall health and appearance of your complexion. Often performed with add-on skin treatments, such as serums or PRP (platelet-rich plasma), microneedling may help reduce the visibility of stretch marks, scars, and pores. Schedule a consultation at Aesthetic Body Solutions to learn more about the results of microneedling and ways to personalize your treatment for your needs and goals.
Reviews
"Dr. P and his team are amazing ! I received the Morpheus 8 treatment and I am extreamly happy with my results. I feel and look youthful and vibrant again. I am extreamly grateful for Dr. Prokupek's knowledge in aesthetics as a whole, for his scientific and innovative approach makes the treatment almost painless. Thank you Dr. P for giving me my confidence back !!!!!!"
- M.G. /
Google /
Aug 31, 2020
"My friend referred me to Dr. Dale for my acne scars and wrinkles. I was greeted by friendly staff and Dr. Dale was such a nice guy! I asked if he recommends a face lift for my wrinkles but he advised against it. He took his time to explain my options and get me the best deal. I also felt comfortable going to a doctor vs a med spa as my safety was his main concern. He recommended the Morpheus8 by INMODE. It helped clear my face and also gave my face a lift! It has no downtime and cost half the price of alternatives with no anesthesia. Overall had a great experience, even my mom has booked an appointment!"
- E.M. /
Google /
Aug 28, 2020
"Dr. Prokupek and his amazing, caring staff are the only office I feel confident with my medical care.  Highly professional, caring, intelligent, and always willing to take the time needed to address my medical issues.  He performs routine bloodwork to monitor my condition and my results are posted in a day or two.  I can't thank the amazing staff enough for being on top of Dr. Prokupek's orders, and being available to speak with me should I have concerns.  This is an office you can TRUST, such a rarity these days and worthy of the highest 5 star rating."
- K.P. /
Yelp /
Sep 19, 2019
"Everyone in the office is so friendly, especially Chelsie. She's very knowledgeable in what she does. It's always a great experience!"
- J.W. /
Google /
Aug 30, 2019
"Thorough, kind and friendly staff. Chelsie does an amazing job with IPL and CoolsSculpting!"
- W.K. /
Google /
Aug 30, 2019
Previous
Next
Can I have microneedling?
It's possible you may benefit from microneedling if you have mild complexion problems, like a decrease in elasticity or rough skin texture. Microneedling can also minimize the appearance of pores, stretch marks, and scars. You must be willing to be patient while waiting to see the benefits of your microneedling treatment. The additional elastin and collagen you produce will need some time to have an impact on the skin. It will be worth the wait as your results will look natural and boost your overall skin health.
Microneedling is completed in a treatment room in about 30 – 60 minutes with numbing cream (if desired); however, most patients report little or no pain and discomfort. The skin being treated will be cleaned before the Eclipse microneedling treatment begins. After the microneedling is done, a topical treatment, like platelet-rich plasma (PRP) or a vitamin-infused serum, may be applied for deeper nourishment of the skin.
You can develop some swelling and redness for a day, but this should fade quickly. It can take about 1 – 2 months for the collagen and elastin levels to increase before you see visible changes in the appearance and health of your skin. You should schedule follow-up sessions every 4 – 6 weeks for ideal results and long-lasting skin health.
Frequently Asked Questions
How much does microneedling cost?
The cost for microneedling will depend on what's included in your plan. In your initial consultation, Dr. Prokupek will evaluate your skin and then develop your unique treatment plan. After this, he will talk about your costs and what to expect during the procedure. Aesthetic Body Solutions often offers specials on treatment packages so ask about current deals in your consultation.
What exactly is microneedling?
Also known as collagen induction therapy, microneedling is a minimally invasive treatment to tighten and rejuvenate your skin. A natural fibrous protein, collagen helps your skin stay smooth, supple, and tight. As you get older, your natural stores of collagen are depleted and your skin gets thin and less elastic. Microneedling causes small skin wounds. These micro-injuries prompt your skin to generate new skin cell growth and increase collagen production. After a short recovery period, your complexion is brighter, firmer, and healthier.
Can I combine other treatments with microneedling?
In the microneedling process, channels are made that make it easier for treatments to penetrate the lower layers. This is why microneedling is often done before other treatments, such as special serums or platelet-rich plasma (PRP). During your consultation, Dr. Prokupek will explain what treatments would enhance your microneedling and which best fit your skin goals.
How many treatments are recommended for optimal results?
Usually, patients get 3 – 6 treatments to see optimal results. However, the number of sessions you require will depend on the condition of your skin and your goals. Microneedling can be safely done every 4 – 6 weeks. In your consultation, Dr. Prokupek will estimate how many sessions you will want after assessing your skin and listening to your goals. Once you have reached your goal, Dr. Prokupek suggests getting maintenance sessions every six months.
Is microneedling safe for everyone?
For the most part, microneedling is appropriate for all skin types and tones. Since the skin injuries created are so small, there are usually no side effects after the treatment. Microneedling can be performed on most skin areas, including the face, arms, neck, thighs, chest, and lower legs. Microneedling isn't recommended if you have an active skin infection, herpes simplex, or an open wound. Additionally, you might not be able to receive microneedling if you're nursing, pregnant, or undergoing radiation therapy.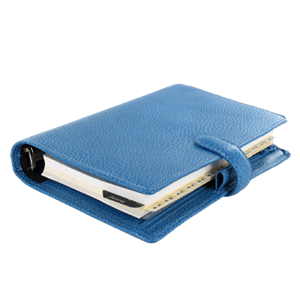 Plan Your Procedure
Average Cost

$1,000

-

$2,600

Recovery Time

1 – 4 Days

How Long It Takes

2 – 3 Hours

Follow Up Time

4 Weeks

Procedure Recovery Location

In Office
Contact Us
Get More from Microneedling
Enhance the health and appearance of your complexion with microneedling treatments at Aesthetic Body Solutions in Beverly Hills, CA. A nonsurgical procedure that can produce impressive results, microneedling prompts your natural collagen production for smoother, firmer skin. Schedule an appointment with board-certified internist Dr. Prokupek to learn more about this procedure and other skin improvement procedures.
Related Services
Related Post