What is Laser Vein Removal?
Showing off your legs or a bare face can be particularly hard to do when you have visible veins for everyone to see. At Aesthetic Body Solutions, we treat men and women with spider veins to varicose veins in our office in Beverly Hills, CA. In a private consultation, board-certified internist Dr. Dale Prokupek can create a customized plan based on your unique needs and goals for your laser vein treatments. We have the Lumenis Splendor X™ with both Nd:YAG (1064) and Alexandrite (755nm) laser wavelengths to perform your treatments.
Located on the legs and face, spider veins are small blood vessels that branch and become visible underneath the skin. Caused by many factors, like age and genetics, spider veins can be red, purple, and blue, which makes them hard to conceal. Since spider veins multiply over the years and lead to stronger visibility, it is important to seek treatment at the first signs. To minimize the look of veins on the body and face, Aesthetic Body Solutions performs nonsurgical laser vein removal sessions.
What Are The Benefits Of Laser Vein Removal?
Laser vein removal performed at Aesthetic Body Solutions by Dr. Prokupek and his experienced team has a number of great benefits, including:
Removing unsightly spider veins on the face and legs
Improving the overall look and appearance of the skin
Nonsurgical, noninvasive procedure
Treatment sessions are quick and easy (24 – 40 minutes)
Results are effective and dramatic
No downtime or recovery period
Laser Vein Removal Reviews
Am I a candidate for laser vein removal?
Nonsurgical vein removal treatments at Aesthetic Body Solutions can improve the appearance of small to mid-sized blood vessels on the body and face. Frequently called spider veins, these blood vessels are rarely a medical issue; however, they are deemed a cosmetic problem. Affected men and women avoid certain clothing (like shorts and swimsuits) or use a lot of cosmetics to try to hide their veins. Laser vein reduction is great for people who have generally good health, do not have a history of blood clots, and are not pregnant.
How is laser vein removal performed?
Nonsurgical vein sessions are done in our Beverly Hills, CA office as an outpatient procedure in around 20 – 40 minutes based on the size and number of areas being addressed. For your Splendor X laser vein treatment, you will be asked to relax in a reclined position in a private treatment room as the affected area is cleansed and prepared. At your request, a topical numbing cream can be used to minimize any discomfort. The handheld laser device is passed over the area so the wavelengths can target the veins through multiple pulses that will not harm the surrounding tissues. The blood vessel absorbs in the laser energy, which collapses and closes the walls of the veins. You will be able to leave our office as soon as you feel comfortable to resume your regular activities.
What can I expect After Laser Vein Removal?
Following your laser vein removal treatment, you may experience bruising, redness, and swelling; however, these symptoms should dissipate in about 7 – 10 days. For quicker healing, support or compression garments should be worn to increase your blood circulation. It is important to avoid extended exposure to UV rays, and you are encouraged to apply sunscreen frequently to the treated skin. Patients can see improvements right away, but results will be different for everyone. During your consultation with Dr. Prokupek, potential results will be discussed, as well as suggestions on the number of treatments necessary to reach your optimal results. More spider veins will probably form over time so sessions may be performed every few years for new unwanted veins.
How much does laser vein removal cost?
Your laser vein removal treatment is priced based on the number of veins being addressed and the number of sessions that are recommended to get your ideal results. During your initial consult, we will evaluate your veins, the size of them and where they are located, and develop your custom treatment plan to estimate your cost. Aesthetic Body Solutions accepts numerous payment options.
Does the vein go away?
A laser vein treatment will address the vein with a focused beam of light that affects the vein to destroy it. The laser system is precise and is highly focused on the vein so it will not damage your skin. When the vein has collapsed, it will take a few weeks for it to be reabsorbed by the body and fade away.
Where can laser vein removal be used?
Visible veins may be located on your face, upper thighs, lower legs, and around your ankles. Anywhere a spider vein exists, laser vein removal may be an appropriate treatment method. Our cutting-edge laser system works with precision so the nearby tissues and skin are not damaged.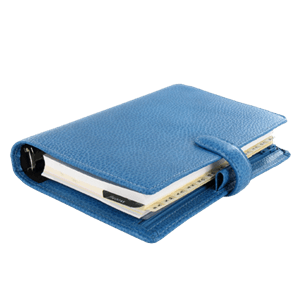 Double the power with LVR
Instead of concealing or covering unattractive spider veins on your face and body, consider nonsurgical laser vein removal at Aesthetic Body Solutions in Beverly Hills, CA. Our Splendor X laser will help improve the look of your complexion. During your private consultation, Dr. Prokupek will examine your skin and create a personalized treatment plan that best addresses your goals.
Related Services