What is Laser Skin Resurfacing?
Laser skin resurfacing with our Lumenis® M22™ and AcuPulse™ laser systems at Aesthetic Body Solutions is a cosmetic procedure using pulsating beams of light to eliminate damaged skin cells layer by layer. Board-certified internist Dr. Dale Prokupek utilizes these lasers to treat moderate to severe skin damage, such as uneven texture, deep wrinkles, sun spots, pigmentation irregularities, and acne scars. More advanced than other skin resurfacing lasers, the Lumenis M22 and AcuPulse fractional CO2 laser perform superficial and deep fractional treatments for results that last up to five years. This allows the skin to restructure and heal itself, as well as stimulate collagen production. Sometimes known as a laser peel, fractional skin resurfacing is an effective treatment for patients desiring clearer, softer, younger-looking skin. Make an appointment with Dr. Prokupek for a consultation online or call our Beverly Hills, CA office.
What Are The Benefits Of Laser Skin Resurfacing?
A personalized laser skin resurfacing treatment performed by Dr. Prokupek and his experienced team at Aesthetic Body Solutions revitalizes your skin with a number of great aesthetic and health benefits, like:
Removing dead, damaged skin
Diminishing wrinkles and lines
Reducing skin discoloration, spots, and redness
Promoting the production of new collagen
Rejuvenating the skin for a healthier, younger look
Diminishing the appearance of acne scars and traumatic scars
Treating unsightly prominent blood vessels
Shrinking the size of enlarged pores
Smoothing rough texture or uneven tone
Brightening the complexion
Treatments are quick
Results are long-lasting
Laser Skin Resurfacing Reviews
"Updated review - I've continued my almost quarterly touch ups with Chelsea and Dr. Dale - the quality of care and results are amazing to me. Recently had the non-surgical treatment to address my drooping eyelids and I can't believe the difference. The feedback from friends and coworkers back up the results. Can't say enough good things about them!"
- M.T. /
Google /
Aug 30, 2019
"Great Experience - Dr. Prokupek is conscientious, smart and a whole lot of fun. I was very self conscious about my sun damage, but he made it his mission to improve the appearance of my skin. He did just that. I bought 2 sets of three laser treatments."
- P. /
RealSelf /
Jun 04, 2018
"This was my first experience with doing any sort of aesthetics, but it was great and I would do it again. I had botox and a resurfx laser done a few weeks before going to some really important interviews. Dr. Prokupek has a great sense of humor and did exactly what I wanted reducing some forehead wrinkles but keeping it natural (I could still move my face). Both he and Chelsie are super knowledgeable and the treatments gave me a bit of a glow and a lot of confidence. Thanks guys. Will be back."
- S.S. /
Google /
Sep 30, 2018
"Aesthetic Body Solutions is so great! I got CoolSculpting on my belly and love handles about a year ago and my results are everything I ever wanted. I've always been in decent shape but could never get rid of the extra fluff on my lower stomach or sides..until CoolSculpting!! Chelsie was so considerate of what I was looking for and really made my experience personalized and comfortable. I loved her so much I went back for the ResurFX for my face. My face felt tighter and smoother and overall refreshed. I can't wait to go back for more!"
- B.F. /
Google /
Sep 30, 2018
Previous
Next
am i a candidate for laser skin resurfacing?
There are several factors to think about when deciding which laser peel is right for you. Laser skin resurfacing is ideal for patients who are unhappy with their skin's appearance. If you have sun damage, age spots, acne scars, fine lines and wrinkles, redness, or pigmentation concerns, this procedure can be needed to improve these complexion blemishes. In addition, laser skin resurfacing works wonderfully for those who have a rough texture, scaly patches, or other irregularities. A laser peel isn't recommended for anyone who has very dark skin or active acne. Also, it is important to know that there is downtime associated with these laser therapies. Certain patients, depending on their skin condition, may need up to 2 – 3 weeks for their skin to normalize.
how does laser skin resurfacing work?
When you are scheduled for a deeper or more intense laser peel treatment, you may be given a topical retinoid for 2 – 3 weeks before your laser peel. This helps prepare the skin for more effective results. Medication will be prescribed prior to the procedure to help reduce pain so you can relax throughout your session. If your skin only needs mild correction, a local anesthetic will be used to numb treated areas where the laser will target. For the whole face or deeper laser treatments, a form of sedation may be required. During the procedure, you will relax in our treatment chair while the laser glides over the skin, precisely targeting the needed sections for improvement. You may feel the warmth from the laser followed by cold air from the built-in cooling system. The laser is designed to destroy dead and damaged skin cells while also promoting natural collagen production.
how long is recovery after laser skin resurfacing?
Your treated skin may appear red, and there may be some irritation and swelling. These symptoms subside in a few days, and the peeling process will last over a 3 – 5-day timeframe. If you are getting a deeper laser treatment, your recovery period will last longer. The treatment sections will most likely be protected with dressings and the irritation, burning, and swelling symptoms may be intensified. Pain medication can be prescribed to minimize these side effects. The recovery time for deeper laser treatments may last 2 – 3 weeks. Every patient should reduce their sun exposure following their treatment and use sun protection throughout the day. For all peel intensities, the treated skin will naturally flake, crust, and peel off. It's crucial to avoid accelerating the recovery process to evade scarring and to protect your skin from UV exposure. After the peeling process has been completed, the treated skin should feel softer while also appearing younger, clearer, and rejuvenated.
laser skin resurfacing faq
How much does laser skin resurfacing cost?
Your laser resurfacing cost will vary, depending on the treatment you select. During your initial consultation, Dr. Prokupek will ask about your skin issues and wants before explaining the types of laser resurfacing available. Then, he can help you select your resurfacing method and talk to you about costs.
What's the best type of resurfacing for me?
Dr. Prokupek will help you decide which resurfacing option fits your needs and goals during your consultation. The best treatment for you will depend on the condition of your skin, your skin issues, and the skin depth you want your treatment to reach. How long you are willing to give your recovery might also be a deciding factor when you create a treatment plan. When unsure, it is best to select a lighter treatment, then reassess once you know the outcome. You can always decide if you want something stronger for your second appointment.
How can I help my skin recover after a resurfacing treatment?
Dr. Prokupek will discuss ways to speed skin healing after a laser treatment. You will need to forgo all hair removal methods on the treated skin, which means no shaving, waxing, or depilatory creams. We will suggest a skin care product to help soothe and heal treated areas.
How often should I make appointments for laser resurfacing treatments?
Based on the laser resurfacing type you and Dr. Prokupek choose for your treatment, you might need to wait several weeks or even months between treatments. Deep laser treatments will give you longer-lasting results; however, they will need more time for recovery. You should tell Dr. Prokupek about how frequently you want to come back for treatments so he can consider this when recommending a type of laser skin resurfacing during your consultation.
Should I get laser skin resurfacing, a chemical peel, or dermabrasion?
Once he has listened to your skin issues, Dr. Prokupek will help you choose whether laser skin resurfacing, a chemical peel, or dermabrasion treatment fits your needs and goals. Although all three rejuvenate the surface of the skin, each has pros and cons. During your consultation, Dr. Prokupek can review each choice and make a recommendation for your treatment plan.
How long will my results last?
Laser skin resurfacing is known for its long-lasting results. On average, you can expect these results to last anywhere from 3 — 5 years. Some patients are able to extend their results even longer.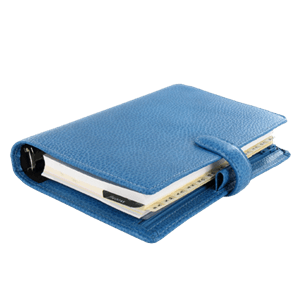 Plan Your Procedure
Average Cost

$850

-

$2,250

Recovery Time

1 – 5 Days

How Long It Takes

1.5 Hours – 2.5 Hours

Follow Up Time

4 Weeks

Procedure Recovery Location

In Office
Contact Us
renew and refresh your skin
Your treatment with laser skin resurfacing offers outstanding results if you want a more radiant appearance. If you are curious about a laser resurfacing treatment and would like to hear more information about its benefits, and about other nonsurgical procedures at Aesthetic Body Solutions, we invite you to call our office in Beverly Hills, CA today to make your appointment.
Check Out Our Blog