How Can I Lift And Tighten My Neck Skin Without Surgery?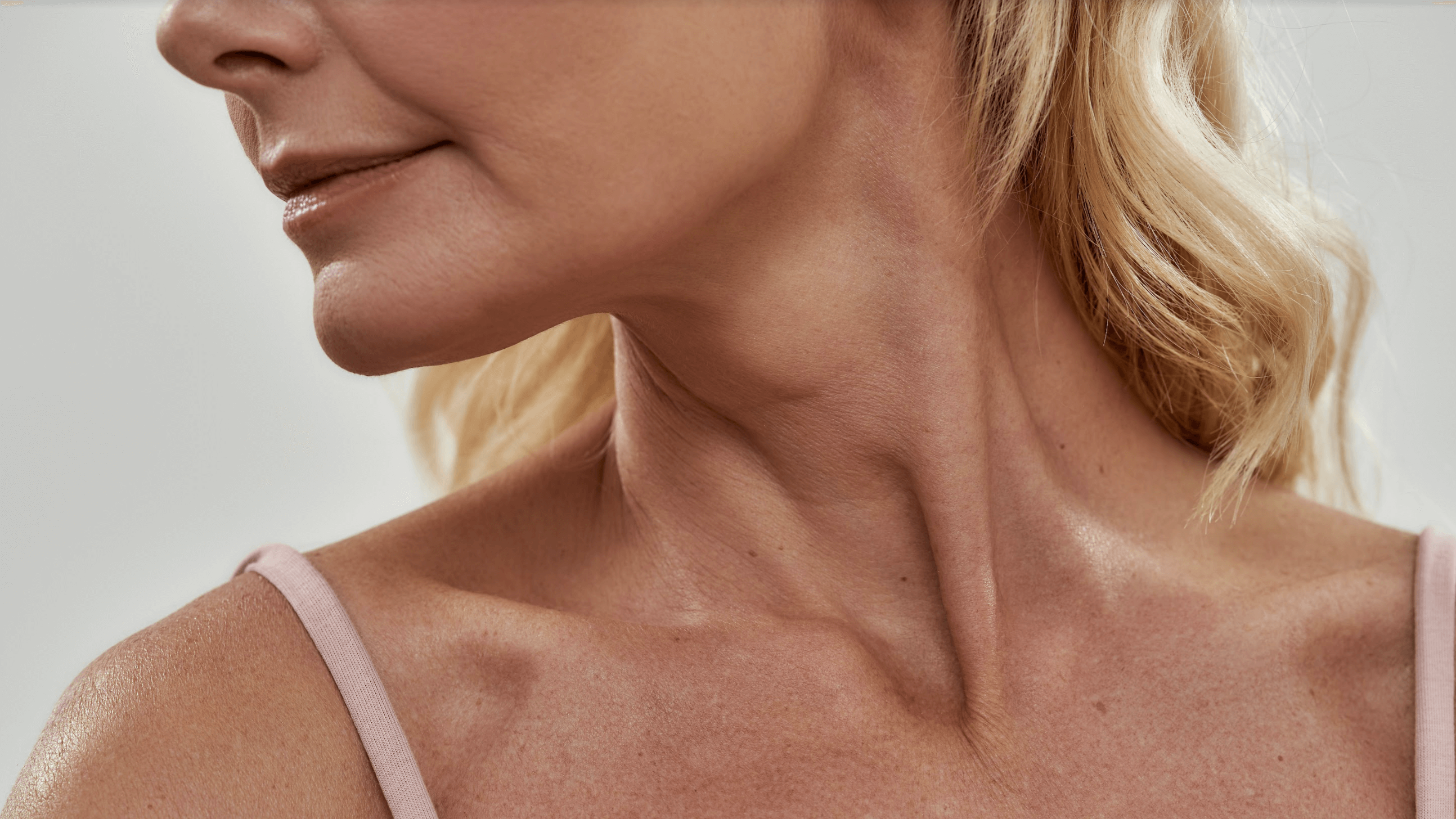 There's no shortage of anti-aging treatments and procedures that are geared toward rejuvenating the face or slimming the body. One feature that is often neglected, however, is the neck. For patients who have hanging neck skin or saggy neck wrinkles, cosmetic surgery may feel like the only option. In reality, it's easier now than ever to get a firm, thin, sexier neck without going under the knife. At Aesthetic Body Solutions in Beverly Hills, CA, board-certified internist Dr. Dale Prokupek is proud to offer nonsurgical neck contouring and skin tightening with the revolutionary Morpheus8™ RF microneedling system. Read on for more information about how radiofrequency microneedling may be the easy, convenient, and long-lasting neck tightening solution you've been searching for.
Why would someone get skin tightening on the neck?
With so many cosmetic treatments focusing on the face, it can be easy to forget how much the appearance of your neck can age you. From sagging neck skin to neck banding, the signs of aging on the neck can make a person look years – or even decades – older than they actually are. While a surgical neck lift is certainly transformational, many men and women hope to avoid surgery or simply don't feel quite ready for such an extensive procedure and recovery. For these people, nonsurgical neck tightening offers a fantastic alternative to more invasive treatments.
What is the best way to tighten your neck without a neck lift?
One of the most popular and in-demand options for nonsurgical skin tightening on the neck is Morpheus8 radiofrequency (RF) microneedling. This groundbreaking treatment involves making tiny punctures on the surface of the patient's neck skin, which stimulates the body's natural healing process and encourages the growth of new, healthy skin cells. At the same time, radiofrequency energy heats the tissues to trigger the production of collagen and elastin for firmer, more youthful-looking skin.
Where can RF microneedling be used besides the neck?
In addition to firming up the neck, Morpheus8 RF microneedling can enhance skin tone in the face, decolletage, hands, and other areas. Additionally, RF microneedling can improve a number of additional skin concerns, such as:
Uneven skin tone
Rough skin
Dry skin
Discoloration
Acne scarring
Will RF microneedling get rid of a turkey neck?
While Morpheus8 microneedling can certainly help with loose neck skin, it is important for patients to understand that the treatment is not designed as a substitute for a surgical neck lift. This means that patients with a significant amount of hanging neck skin, neck banding, neck folds, or a sagging neck may be better suited to neck lift surgery. For patients with moderately loose neck skin or neck wrinkles, however, Morpheus8 RF microneedling may be a fitting solution.
How many RF microneedling sessions do I need for my neck?
On average, patients can expect to need a series of 3 – 4 Morpheus8 treatment sessions to achieve their desired outcome, though this can vary based on the severity of the patient's neck wrinkles, their remaining skin elasticity, and other factors. During your initial consultation for RF microneedling in Beverly Hills, Dr. Prokupek will carefully assess your skin, discuss your concerns and goals, and determine how many treatments you may need to reach your goals.
A sexy neck can finally be yours with RF microneedling in Beverly Hills, CA
If neck wrinkles are preventing you from feeling confident and sexy, we can help. To learn more about your options for getting a firmer, slimmer, tighter neck without surgery, call Aesthetic Body Solutions to schedule your one-on-one consultation for Morpheus8 microneedling in Beverly Hills, CA with board-certified internist Dr. Dale Prokupek today.