What Is The Best Age to Begin BOTOX Treatments?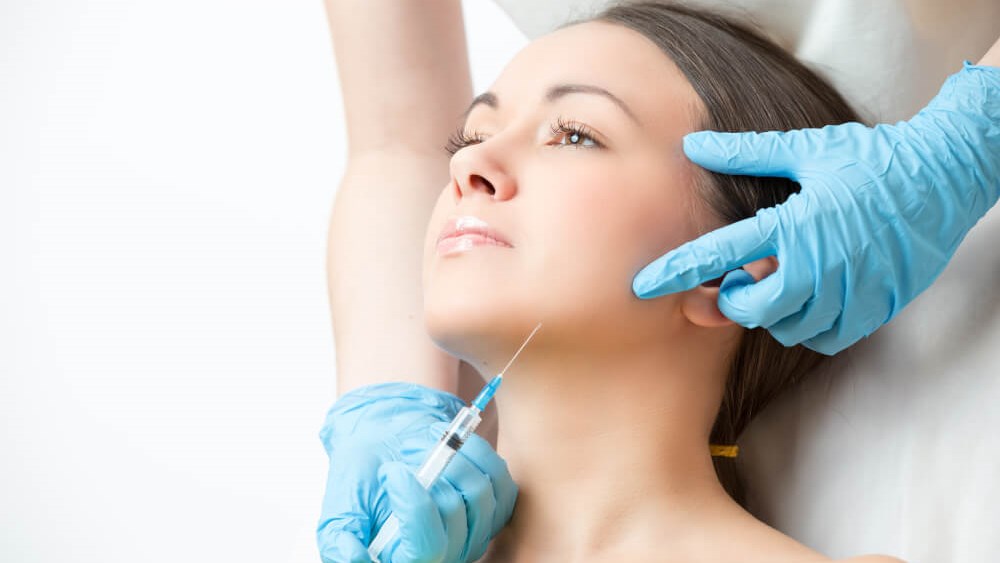 We all know that nobody is fond of the fine lines and wrinkles that begin to appear with age. While BOTOX® used to be considered only for the middle-age population, Beverly Hills, CA women and men of all ages are turning to injectables earlier in life to prevent the onset of visible signs of age. Dynamic wrinkles begin to form early, but they can be slowed down with this game-changing injectable. However, is there a set BOTOX age to start trying this magical treatment?
At Aesthetic Body Solutions, board-certified internist Dr. Dale Prokupek meets with each patient during a private one-on-one consultation to listen to their aesthetic goals to help determine the right course of action. BOTOX is one of the most popular cosmetic treatments for both women and men. Read on learn more about why BOTOX is in such high demand and how you can grow old gracefully through every decade of life.
How does BOTOX work?
Beverly Hills, CA women and men don't have to be in their 40s to consider BOTOX treatment. It provides many benefits for people of all ages. BOTOX is an FDA approved wrinkle-relaxer derived from a purified strain of botulinum toxin (type A) and, when injected, blocks the movements of targeted muscles and underlying tissue for a temporary period. It works by stopping the facial muscles that create fine lines and wrinkles from working. It is a safe and highly effective solution in small doses that don't require an extensive downtime or recovery period.
What is the best age to consider BOTOX?
Individuals as young as 18 years old can start BOTOX injections, but they probably don't need it. At Aesthetic Body Solutions, we assess each patient and recommend the best treatment plan to get optimal results. For some Beverly Hills, CA men and women, this may mean starting BOTOX treatments in their 20s or 30s as a preventative measure if they want to get a jump start on aging gracefully. The average age for people to receive their first BOTOX treatment is, generally, at some point in their 30s. Most women, and some men, begin to notice a few fine lines or wrinkles around their eyes or forehead area at this age. BOTOX injections can help stop those dynamic wrinkles from becoming deep-set or more permanent "static wrinkles," which usually occur when patients enter into their 40s or 50s.
When can I start BOTOX treatments?
There is no specific timeline that specifies when patients can start enjoying the subtle results that BOTOX can provide. However, the crucial part of this cosmetic treatment is to find the right qualified injector to perform it. During a consultation with Dr. Prokupek, he will review and discuss any areas of concern and create a unique treatment plan that fits each patient's aesthetic goals. Many Beverly Hills, CA men and women in their40s or 50s can also consider dermal fillers to complement their BOTOX results. While BOTOX alone may do the trick of providing smooth, more youthful-looking skin, combining it with other injectables or aesthetic treatments is common at this age.
Treatment sessions at Aesthetic Body Solution take about 30 minutes and can even be performed on your lunch hour, if necessary. A topical numbing cream will be applied to help with any discomfort, and the recovery time is minimal. You may experience a little redness at the injection site, and it is advised to avoid strenuous physical activity for at least 24 hours after your BOTOX session. Results will take about 5 – 7 days to appear fully, and they can last for about 3 – 5 months. To maintain your desired look, follow-up appointments to repeat the injections are recommended every few months.
Aesthetic Body Solutions is a premier center that offers comprehensive and aesthetic services in Beverly Hills, CA. Board-certified internist Dr. Dale Prokupek and his experienced staff provide the latest cosmetic treatments and are excited to offer BOTOX to help patients fight the signs of aging. It is never too soon to start BOTOX treatments, so contact our office today and schedule your consultation.