Eight FAQs About CoolSculpting Answered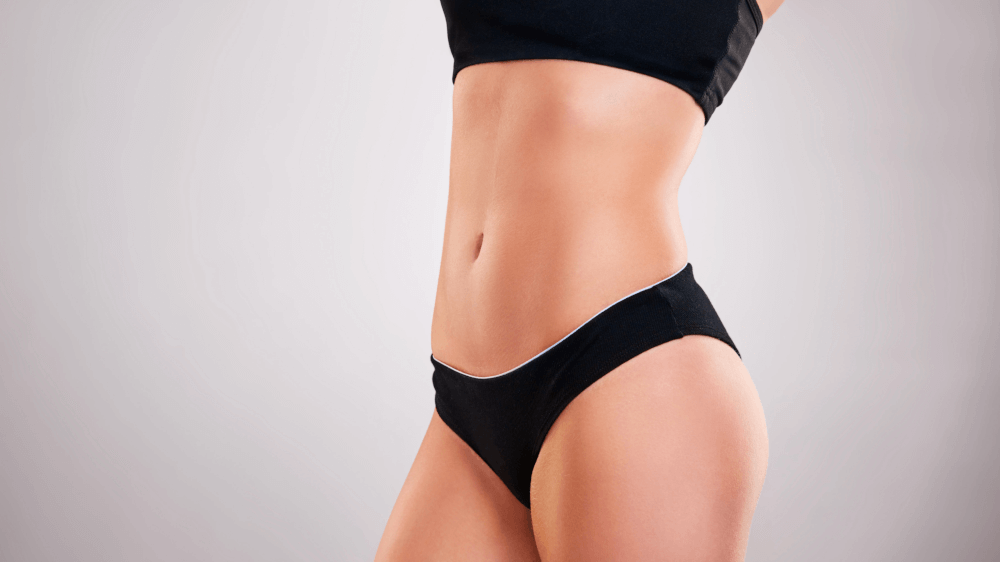 If you are frustrated by stubborn fat that won't seem to go away no matter what you do at the gym or in the kitchen, you are not alone. Unfortunately, many men and women struggle with small pockets of fat that become unresponsive to traditional diet and exercise methods and, ultimately, keep them from achieving the physique they've been working so hard for. This is particularly common as we age, though it can happen at any point in a person's life. While liposuction is certainly an effective fat removal procedure, many patients aren't ready, willing, or able to have surgery just yet.
Board-certified internist Dr. Dale Prokupek and the exceptional team at Aesthetic Body Solutions are proud to offer the advanced CoolSculpting® treatment system for patients seeking nonsurgical fat reduction in Beverly Hills, CA. If you have heard about CoolSculpting and are curious to learn more, get the answers to all of your questions here, and find out if the procedure may be right for you.
What is CoolSculpting?
CoolSculpting is a highly advanced fat reduction treatment that is completely nonsurgical and utilizes an innovative technology called cryolipolysis to freeze and destroy fat cells, removing them from the body. Patients who are interested in a liposuction alternative that does not require surgery, anesthesia, or an extended recovery period can benefit greatly by CoolSculpting. To better understand what CoolSculpting is and whether or not you may be a candidate for the treatment, here are eight of the most commonly asked questions (and answers) about CoolSculpting:
1. How does CoolSculpting work?
CoolSculpting technology works by specifically targeting fat cells and cooling them to a precise temperature, at which they are destroyed. This process is known as cryolipolysis. Ultimately, the fat cells are expelled through natural bodily functions.
2. Where can CoolSculpting be used?
Common treatment areas for CoolSculpting include:
Abdomen
Thighs
Flanks (love handles)
Buttocks
Bra line
Male chest
Under the chin
Neck
3. Is CoolSculpting safe?
CoolSculpting is an FDA-approved fat reduction treatment and is widely considered extremely safe with little risk for complications or side effects. Furthermore, there are no anesthesia-related risks and no incisions.
4. When will I see results after CoolSculpting?
Some patients may notice preliminary results in the first few weeks after CoolSculpting, though, most often, the results become visible in 1 – 3 months.
5. How long does CoolSculpting last?
The fat cells that are removed with CoolSculpting will not return, meaning the results of the procedure can be considered somewhat permanent. However, new fat cells can be generated, and the remaining fat cells can become enlarged. One of the most critical things patients can do to maintain their CoolSculpting results for as long as possible is to avoid future weight gain.
6. Does CoolSculpting hurt?
Most patients tolerate CoolSculpting extremely well with little discomfort. It is normal to experience a feeling of coolness, as well as a pinching or tugging sensation, which occurs as the CoolSculpting device pulls the targeted fat cells toward the surface of the skin. No anesthesia or numbing is needed for CoolSculpting.
7. How long is the recovery after CoolSculpting?
Another exciting aspect of CoolSculpting is that there is virtually no downtime after a treatment session. Some swelling, bruising, tingling, redness, or soreness may occur, but these symptoms are usually fairly mild and short-lived. Many patients return straight to work, school, or their other activities following a CoolSculpting session, which typically lasts about 30 – 60 minutes.
8. How many CoolSculpting sessions will I need?
The number of CoolSculpting sessions needed will vary from patient to patient, depending on how much fat is present, the patient's personal goals, and other factors. For some men and women, a single CoolSculpting session is adequate to meet their needs, while other patients may require 3 – 4 treatments to achieve their ideal outcome. It is important to keep in mind that CoolSculpting is not a substitute for weight loss and is not designed to remove large quantities of fat. Typically, a 20 – 25% fat cell reduction in the target area can be achieved with CoolSculpting.
Am I a good candidate for CoolSculpting in Beverly Hills, CA
Most men and women in good health who are at or near their stable goal weight can be considered for CoolSculpting. However, the only way to find out with certainty whether or not you are a good candidate for the treatment is to be evaluated by a qualified, experienced, knowledgeable board-certified provider.
If you are ready to take the first step toward finally feeling comfortable and confident in your skin once again, we invite you to call the welcoming team at Aesthetic Body Solutions today to schedule your private consultation with board-certified internist Dr. Dale Prokupek. Say goodbye to stubborn fat, and get the sexy, sleek, smooth figure of your dreams with CoolSculpting in Beverly Hills, CA!