What is NonSurgical Skin Tightening?
When your skin is just beginning to look less firm, there is no need to have a consultation for a skin excision surgery when there is a nonsurgical skin tightening treatment available. At Aesthetic Body Solutions, we have state-of-the-art radiofrequency (RF) technology, the Morpheus8™ by InMode, to lift and firm mildly loose skin. Beverly Hills, CA board-certified internist Dr. Dale Prokupek is a highly regarded nonsurgical skin tightening provider for the face and body. Many men and women have experienced the power of our Morpheus8 sessions, especially for our tightening and nonsurgical facelift applications. If you want to improve the firmness and general appearance of your skin without surgery, look into nonsurgical skin tightening at Aesthetic Body Solutions for tauter skin. During the consultation, Dr. Prokupek will assess your skin to see if you are a good fit for the Morpheus8 treatment. Make an appointment with us in Beverly Hills, CA to explore your options with nonsurgical skin tightening.
what are the Benefits Of Nonsurgical Skin Tightening?
In addition to creating tighter, firmer skin without surgery, a personalized nonsurgical skin tightening treatment at Aesthetic Body Solutions has a number of great benefits, including:
Providing a "lifting" effect
Firming and tightening loose skin
Enhancing skin texture and tone
Promoting the production of collagen and elastin
Improving skin health
Achieving a more youthful look
Creating results that look natural and are long-lasting
Treatments are noninvasive (no surgery)
No downtime
Nonsurgical Skin Tightening Reviews
"Doctor Dale Prokupek Is A Highly Qualified GastroenterologistFor Your Information: A Gastroenterologist is a physician who specializes in the diagnosis and treatment of diseases of the digestive system.This doctor is extremely excellent in his field of practice and I have seen him on several occasions for various reasons.For instance, when I got food poisoning from eating pork, I was really ill and when I went to see him, he took care of me right away and even made an arrangement for me to get a Colonoscopy which is a (test that allows my doctor to look at the inner lining of my large intestine (rectum and colon). During the procedure, he uses a thin, flexible tube called a Colonoscope to look at the colon.I have had at least two of them done through his office ever since I became a patient and am about to get my third one done because during the past week, I noticed that there was blood in my stool and when I went to see him yesterday, he told me that I have some hemorrhoids and this was one of his recommendations.I trust Doctor Dale Prokupek with my heart, soul and intuition.He literally is One Of The Best Gastroenterologists that I have ever known!In FACT, he is the ONLY one I have ever used in my Life, Period!Furthermore, this man Cares so Much about his Patients that he NOW sends out a Monthly Informational Newsletter about his industry, what is going on, new technologies, new procedures, information about current diseases and/or conditions, methods of prevention for various diseases such as colon cancer, etc.On Top Of That, he has also gone Digital with his patients by Now Offering them the opportunity to Create An Online Profile through his Website whereby You can Keep Track of Your Health Records and Background which is an Excellent Idea!and.....May I Add One More Thing:He has NOW branched off into the Beauty World by offering one of the most advanced treatments called "IPL Laser Therapy" which uses a laser that contains a focused beam of high-intensity technology light known as IPL (Intense Pulsed Light). This is a safe and effective procedure used to treat the signs of sun damage and aging skin. From brown spots and broken capillaries to freckles and wrinkles, this comprehensive treatment allows Doctor Prokupek to target your problem area and bring a fresh, youthful glow to your skin. IPL effectively treats the face, neck, chest, hands and arms. Patients often notice a profound improvement after only one treatment! Best Results are usually delivered in a Series Of Treatments spaced three to six weeks apart. During your first and/or next visit, please be sure to ask Doctor Prokupek and his staff about IPL and see if it is the Right Choice For You!I have my First IPL Laser Therapy Treatment Scheduled in a few weeks and I look forward to posting before and after photographs for you to enjoy.For More Information on this procedure and other procedures that this Fantastic Doctor offers, please be sure to visit: drdalemd.com/treatments/…"
- Anonymous /
RateMDs /
Feb 27, 2015
"Updated review - I've continued my almost quarterly touch ups with Chelsea and Dr. Dale - the quality of care and results are amazing to me. Recently had the non-surgical treatment to address my drooping eyelids and I can't believe the difference. The feedback from friends and coworkers back up the results. Can't say enough good things about them!"
- M.T. /
Google /
Aug 30, 2019
"This was my first experience with doing any sort of aesthetics, but it was great and I would do it again. I had botox and a resurfx laser done a few weeks before going to some really important interviews. Dr. Prokupek has a great sense of humor and did exactly what I wanted reducing some forehead wrinkles but keeping it natural (I could still move my face). Both he and Chelsie are super knowledgeable and the treatments gave me a bit of a glow and a lot of confidence. Thanks guys. Will be back."
- S.S. /
Google /
Sep 30, 2018
"Aesthetic Body Solutions is so great! I got CoolSculpting on my belly and love handles about a year ago and my results are everything I ever wanted. I've always been in decent shape but could never get rid of the extra fluff on my lower stomach or sides..until CoolSculpting!! Chelsie was so considerate of what I was looking for and really made my experience personalized and comfortable. I loved her so much I went back for the ResurFX for my face. My face felt tighter and smoother and overall refreshed. I can't wait to go back for more!"
- B.F. /
Google /
Sep 30, 2018
Previous
Next
Who is a Candidate for NONSURGICAL SKIN TIGHTENING?
Surgery for skin tightening or "lifts," like a face or body lift, remains the most effective way to correct loose, sagging skin. However, nonsurgical skin tightening may help if you do not need to go as far as having skin removed. With the Morpheus8, our nonsurgical skin tightening treatments can be used on most areas of the body and face, including the stomach, neck, thighs, and arms. The ideal patients for this procedure:
Are in good overall health
Are at or near a healthy, stable weight
Have light to medium loose skin on the body or face
Have wrinkles or lines on the face or body
Want to enhance the appearance and health of their skin
What to expect during NONSURGICAL SKIN TIGHTENING
Before the session, the areas being treated will be thoroughly cleaned to remove any oils, cosmetics, and lotions. Topical anesthesia options can be considered upon your request, and many patients feel that this treatment is easily tolerated with a topical numbing cream. As soon as you are ready, the Morpheus8 handpiece will be passed evenly over the skin several times for the most efficient treatment. The RF energy will prompt your body's natural healing properties to start producing elastin and collagen, which firms and tightens the skin. A session can take about 30 – 90 minutes based on the size and number of areas being treated. After the treatment is complete, you'll be able to leave and resume your daily activities.
How long is recovery after NONSURGICAL SKIN TIGHTENING?
After your skin tightening session, the affected skin may be mildly numb, red, or swollen. This is expected, and you should recover naturally in 2 – 3 days. During your appointment, Dr. Prokupek will go over the best ways to care for your skin after your session, such as keeping the skin protected and moisturized from sun damage. Most patients won't see noticeable improvements right away. Since the collagen and elastin production is a slow process, you should expect to see the final results of the procedure within several months. However, these results should last a long time and improve the overall health and appearance of your skin. You may need several treatments to achieve the most ideal outcome.
NONSURGICAL SKIN TIGHTENING FAQs
How much does nonsurgical skin tightening cost?
Based on the size and amount of areas being addressed, your cost for a nonsurgical skin tightening treatment will vary. Before your treatment, we will customize a specific treatment plan for your needs, then discuss price. We can also discuss what payments we accept and more.
Is the nonsurgical skin tightening treatment painful?
Throughout a nonsurgical skin tightening treatment, you might experience a little warmth, but no major discomfort. A numbing cream will be applied to the area prior to the procedure.
What can I expect after my treatment?
After a skin tightening treatment, you may experience some numbness, swelling, or redness in the areas that received treatment. This will usually subside in a few days. Your results will keep developing for a few months after your session as collagen continues to be produced. Most patients may need several treatments to reach their optimal results.
Should I get nonsurgical or surgical skin tightening?
In your consult, we will want to know your concerns and goals. Your answers, plus an exam of your skin to assess tone, will help us determine if you should choose a nonsurgical treatment for tightening your skin. In general, nonsurgical skin tightening is better for patients who have loose skin that needs a little extra tone. Moderate to severe loose skin usually requires plastic surgery to remove the excess.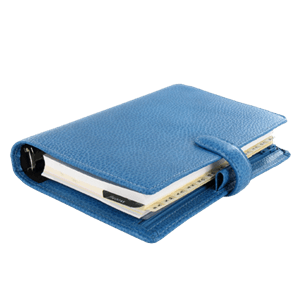 Plan Your Procedure
Average Cost

$1,000

-

$2,600

Recovery Time

1 – 4 Days

How Long It Takes

2 – 3 Hours

Follow Up Time

4 Weeks

Procedure Recovery Location

In Office
Contact Us
When You want your Skin tight
If you're trying to keep your skin firm and tight as long as possible without going under the knife, schedule a consultation with Dr. Prokupek to find out more about nonsurgical skin tightening. Nonsurgical skin tightening can help you improve the health and tone of your skin when you notice the first signs of wrinkles, lines, and looseness. Get a personalized plan for nonsurgical skin tightening at your appointment at Aesthetic Body Solutions in Beverly Hills, CA.
Check Out Our Blog