Aesthetic Body Solutions offers a caring atmosphere, and we want you to feel comfortable asking questions about your feminine health. Do you have symptoms related to your hormones? As a woman, you may experience hormonal imbalance indications, like mood swings, lower sex drive, hot flashes, racing heart, and trouble sleeping. We are a medical practice in Beverly Hills, CA that offers patients, both men and women, with medically supervised bioidentical hormone therapy. Our experienced, board-certified internist, Dr. Dale Prokupek, can assess your need for hormone replacement therapy. He utilizes bioidentical hormone therapy as a treatment for women who are at menopausal age or just have a hormonal issue. He will be asking personal questions about your health, current medications, family health history, sexual health, and more. Whether you have one or a combination of symptoms, we strongly advise you to seek medical attention. At Aesthetic Body Solutions, Dr. Prokupek will perform a medical exam and order blood work to determine your eligibility. If you would like to discover your options for hormone replacement therapy for women, please request a consultation online or phone our office for an appointment.
Reviews
"Dr. P and his team are amazing ! I received the Morpheus 8 treatment and I am extreamly happy with my results. I feel and look youthful and vibrant again. I am extreamly grateful for Dr. Prokupek's knowledge in aesthetics as a whole, for his scientific and innovative approach makes the treatment almost painless. Thank you Dr. P for giving me my confidence back !!!!!!"
- M.G. /
Google /
Aug 31, 2020
"My friend referred me to Dr. Dale for my acne scars and wrinkles. I was greeted by friendly staff and Dr. Dale was such a nice guy! I asked if he recommends a face lift for my wrinkles but he advised against it. He took his time to explain my options and get me the best deal. I also felt comfortable going to a doctor vs a med spa as my safety was his main concern. He recommended the Morpheus8 by INMODE. It helped clear my face and also gave my face a lift! It has no downtime and cost half the price of alternatives with no anesthesia. Overall had a great experience, even my mom has booked an appointment!"
- E.M. /
Google /
Aug 28, 2020
"Dr. Prokupek and his amazing, caring staff are the only office I feel confident with my medical care.  Highly professional, caring, intelligent, and always willing to take the time needed to address my medical issues.  He performs routine bloodwork to monitor my condition and my results are posted in a day or two.  I can't thank the amazing staff enough for being on top of Dr. Prokupek's orders, and being available to speak with me should I have concerns.  This is an office you can TRUST, such a rarity these days and worthy of the highest 5 star rating."
- K.P. /
Yelp /
Sep 19, 2019
"Everyone in the office is so friendly, especially Chelsie. She's very knowledgeable in what she does. It's always a great experience!"
- J.W. /
Google /
Aug 30, 2019
"Thorough, kind and friendly staff. Chelsie does an amazing job with IPL and CoolsSculpting!"
- W.K. /
Google /
Aug 30, 2019
Previous
Next
To be considered for hormone replacement therapy, we will take a blood sample for Dr. Prokupek to assess your current hormone levels (estrogen, testosterone, progesterone, and more). He may also want to check your thyroid levels but will only request the blood tests that are necessary to rule out other conditions that have similar symptoms.
When you have a hormonal imbalance, you may experience symptoms, like:
Bone loss
Fatigue
Incontinence
Infertility
Lack of concentration or foggy thinking
Menstrual irregularities
Mood swings
Poor quality of sleep
Sexual dysfunction
Temperature deregulation (night sweats or hot flashes)
Trouble losing weight
Weight fluctuations
There are many ways to improve hormone levels with medication. During your treatment planning stage, Dr. Prokupek may offer one or a combination of hormone pills, patches, creams, injections, and/or vaginal suppositories to supplement your natural hormone levels.
Our hormonal therapies are considered bioidentical hormones. This means that your hormone therapies are made to work just like the natural hormones your body produces. Dr. Prokupek will discuss the benefits and side effects of each medication he recommends.
To get the most out of your hormone replacement therapy, we will follow up with routine blood tests to evaluate how your body is reacting to the hormones. There may be an adjustment period to find the right combination of medications and ways the medication is delivered to get the best result. We also want to make sure that you can tolerate taking the medications, which is why there are so many ways to take, apply, insert, or inject hormones.
Also, keep in mind that as you age, your body will change and your hormone levels will fluctuate. We want to give you what your body needs at the appropriate dosage.
Does your team at Aesthetic Body Solutions manage menopause medications?
Yes. Dr. Prokupek utilizes bioidentical hormone therapy as a treatment for women with perimenopause, menopause, and post-menopause symptoms. Your feminine health is very important and critical to your quality of life. We would be happy to help you navigate your medications throughout your menopausal years.
What are the most common hormone imbalances for women you treat?
We commonly offer hormone replacement therapy for estrogen and progesterone to women at our practice. Of course, we do blood work to test other hormones as well to make sure to rule out other medical conditions.

How long does it take for hormone replacement therapy to work for women?
In our experience, women can see improvements to symptoms within days of starting treatment. It may take menopausal women a few months after treatment to notice a boost in memory and neurological symptoms.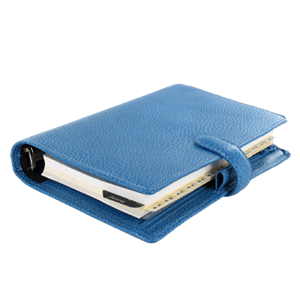 Your imbalanced hormone symptoms can be a real challenge when you are trying to live a healthy life. While Dr. Prokupek accepts female patients of all ages, most of our hormone replacement therapy patients are menopausal women. Contact our office in Beverly Hills, CA if you would like to learn more about our services and medications we have available for hormone replacement therapy for women. Reach out to us for a consultation at Aesthetic Body Solutions.
Related Services