Part of the human body's standard aging process involves the slowing of collagen and elastin production in the skin. The result is much more visible lines, creases, and wrinkles, in addition to loose skin on the chin, neck, and jowls. To fight these symptoms of aging, Aesthetic Body Solutions provides FaceTite. This revolutionary nonsurgical procedure, advocated by Dr. Dale Prokupek, uses radiofrequency-guided lipolysis to heat up and dislodge cells, causing the skin to firm and allowing collagen to be produced at a much faster rate. You can enjoy a smoother, more youthful facial appearance with fewer wrinkles without the invasiveness and recovery period associated with surgical lifts. We encourage you to schedule a consultation in our Beverly Hills, CA office to learn more about FaceTite and its many benefits.
Reviews
"Dr. P and his team are amazing ! I received the Morpheus 8 treatment and I am extreamly happy with my results. I feel and look youthful and vibrant again. I am extreamly grateful for Dr. Prokupek's knowledge in aesthetics as a whole, for his scientific and innovative approach makes the treatment almost painless. Thank you Dr. P for giving me my confidence back !!!!!!"
- M.G. /
Google /
Aug 31, 2020
"My friend referred me to Dr. Dale for my acne scars and wrinkles. I was greeted by friendly staff and Dr. Dale was such a nice guy! I asked if he recommends a face lift for my wrinkles but he advised against it. He took his time to explain my options and get me the best deal. I also felt comfortable going to a doctor vs a med spa as my safety was his main concern. He recommended the Morpheus8 by INMODE. It helped clear my face and also gave my face a lift! It has no downtime and cost half the price of alternatives with no anesthesia. Overall had a great experience, even my mom has booked an appointment!"
- E.M. /
Google /
Aug 28, 2020
"Dr. Prokupek and his amazing, caring staff are the only office I feel confident with my medical care.  Highly professional, caring, intelligent, and always willing to take the time needed to address my medical issues.  He performs routine bloodwork to monitor my condition and my results are posted in a day or two.  I can't thank the amazing staff enough for being on top of Dr. Prokupek's orders, and being available to speak with me should I have concerns.  This is an office you can TRUST, such a rarity these days and worthy of the highest 5 star rating."
- K.P. /
Yelp /
Sep 19, 2019
"Everyone in the office is so friendly, especially Chelsie. She's very knowledgeable in what she does. It's always a great experience!"
- J.W. /
Google /
Aug 30, 2019
"Thorough, kind and friendly staff. Chelsie does an amazing job with IPL and CoolsSculpting!"
- W.K. /
Google /
Aug 30, 2019
Previous
Next
Am I an Ideal Candidate for FaceTite?
FaceTite is normally a great choice to deal with smaller, more delicate areas, like the lines that form around your mouth and below the eyes, as well as the loose skin on the chin and neck region. You are a good candidate for this procedure if you're experiencing classic signs of aging and desire a boost in collagen production for tighter skin. In order to undergo this treatment, you should not be pregnant or have had cosmetic injections performed within the previous 6 – 8 months. A consultation with Dr. Prokupek might better help you learn whether you qualify for this procedure.
How is FaceTite Performed?
This cosmetic therapy utilizes a minimally invasive process that involves placing a tiny cannula underneath your skin while utilizing local anesthesia. Once the cannula is placed, the temperature can be monitored and controlled via external and internal thermometers to make certain the heat remains at a comfortable level. The radiofrequency energy emitted by the FaceTite device will succeed in attacking fat cells and will also cause your skin to contract, igniting an increase in collagen production. Sessions normally last around 45 minutes per treated area.
What to Expect After FaceTite
Following a FaceTite procedure, you'll be asked to return home to rest and relax for the remainder of the day wearing a compression garment. You will be able to return to your normal routine by the following day. It can take approximately three days for any redness or swelling to subside. Strenuous activities and exercises should still be avoided for around 1 – 2 weeks after the treatment. Patients will normally see some results after their FaceTite therapy. But as the procedure involves stimulating the collagen process, you will notice more gradual improvements at around 3 – 8 weeks afterward. Your results will likely be long-lasting if you maintain a healthy weight through a proper diet and exercise plan.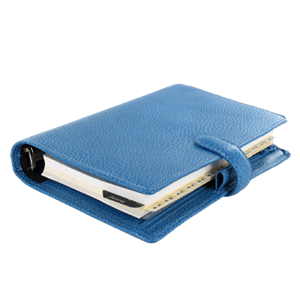 Surgical procedures, like facelifts and neck lifts, do not have to be the only solution for creating tighter, more youthful skin. FaceTite, provided by our Beverly Hills, CA clinic, can tighten skin and address a stubborn double chin. It utilizes a unique radiofrequency-assisted lipolysis technique that ignites collagen and contracts the skin. Call now to schedule your appointment with Dr. Prokupek at Aesthetic Body Solutions.