What's Orbera Balloon Surgery?
At Aesthetic Body Solutions in Beverly Hills, CA, we are excited to offer a managed weight loss system with the Orbera gastric balloon surgery. Since surgical procedures are not performed on-site at our office, our board-certified internist, Dr. Dale Prokupek, offers Orbera placement at the Soma Surgery Center. Nothing is removed from your body. The gastric balloon is situated in your stomach for six months to decrease the space and help you feel fuller.
The Orbera gastric balloon gives you the opportunity to lose weight three times faster than just dieting and exercising to drop the pounds. Once the Orbera balloon is placed, our team at Aesthetic Body Solutions will supervise your weight loss for six months, give you nutritional advice, keep you accountable with check-ins, and more. We are devoted to your weight loss success and helping you keep off the weight once the balloon is taken out of your stomach. Individual results vary with each patient. If you would like to discover what the Orbera managed weight loss system can do for your health and waistline, please call for a consultation with Dr. Prokupek at our Beverly Hills, CA office.
Reviews
"Dr. P and his team are amazing ! I received the Morpheus 8 treatment and I am extreamly happy with my results. I feel and look youthful and vibrant again. I am extreamly grateful for Dr. Prokupek's knowledge in aesthetics as a whole, for his scientific and innovative approach makes the treatment almost painless. Thank you Dr. P for giving me my confidence back !!!!!!"
- M.G. /
Google /
Aug 31, 2020
"My friend referred me to Dr. Dale for my acne scars and wrinkles. I was greeted by friendly staff and Dr. Dale was such a nice guy! I asked if he recommends a face lift for my wrinkles but he advised against it. He took his time to explain my options and get me the best deal. I also felt comfortable going to a doctor vs a med spa as my safety was his main concern. He recommended the Morpheus8 by INMODE. It helped clear my face and also gave my face a lift! It has no downtime and cost half the price of alternatives with no anesthesia. Overall had a great experience, even my mom has booked an appointment!"
- E.M. /
Google /
Aug 28, 2020
"Dr. Prokupek and his amazing, caring staff are the only office I feel confident with my medical care.  Highly professional, caring, intelligent, and always willing to take the time needed to address my medical issues.  He performs routine bloodwork to monitor my condition and my results are posted in a day or two.  I can't thank the amazing staff enough for being on top of Dr. Prokupek's orders, and being available to speak with me should I have concerns.  This is an office you can TRUST, such a rarity these days and worthy of the highest 5 star rating."
- K.P. /
Yelp /
Sep 19, 2019
"Everyone in the office is so friendly, especially Chelsie. She's very knowledgeable in what she does. It's always a great experience!"
- J.W. /
Google /
Aug 30, 2019
"Thorough, kind and friendly staff. Chelsie does an amazing job with IPL and CoolsSculpting!"
- W.K. /
Google /
Aug 30, 2019
Previous
Next
Can I have the Orbera balloon?
Only your doctor can make the call whether or not you qualify for the Orbera gastric balloon. We will perform a physical examination and ask you questions about your weight and health history. Some of the qualifiers for this treatment are the following:
You are considered obese with a body mass index (BMI) of =30 and =40
You have tried to lose the weight through diet and exercise with little success
You have lost weight and regained it back several times
If you are female, you may not be pregnant or breastfeeding during the six months of balloon placement
You do not have ulcers or other stomach irritants that would be inflamed by the placement of the balloon
Dr. Prokupek will meet with you one-on-one to determine your eligibility, learn your previous weight loss struggles, and help you create a weight loss plan that is suitable for you.
Before the Orbera Placement
Before you have the Orbera gastric balloon placed, we will work with you on healthy and realistic weight loss goals. Dr. Prokupek will create a weight loss plan for you. This can include one-on-one nutritional coaching, fitness expectations, behavior modifications, counseling sessions, and other services as deemed appropriate for your treatment. Your participation in the months leading to your Orbera balloon placement will be critical to your success. If you are unwilling to learn how to eat healthily and exercise consistently, you may not lose weight with the placement of Orbera. We want to set you up to champion your weight loss efforts.
Balloon Insertion Technique
You will embark on your Orbera gastric balloon journey with placement at the Soma Surgery Center in Beverly Hills, CA. The gastric balloon placement is a quick, outpatient procedure while you are under sedation. You will be in and out of the operating room in less than an hour. First, Dr. Prokupek will conduct a diagnostic endoscopy of your digestive tract to make sure it is healthy and safe for the Orbera gastric balloon placement. If he finds that you are healthy, he will begin the balloon placement procedure. He will insert the deflated Orbera balloon through your esophagus and move it down into your stomach. Then, he will use a syringe of saline to fill up the balloon. He will put enough sterile saline into the balloon to make it the size of a softball or grapefruit. There will be no incisions to close. Once you are awake from the sedation, you will be released to go home.
You will live with the Orbera balloon in your stomach for about six months. In this time, we will help you learn how to eat less by relearning how to listen to your body's signals of hunger and recognizing the feeling of fullness after eating. You will also be responsible for recurrent follow-up appointments with your weight loss team at Aesthetic Body Solutions. If you follow the plan, you could possibly lose between 20 – 50 pounds.
After the balloon removal
The Orbera balloon will be removed once the six months have passed or earlier if deemed medically necessary. We remove the balloon at the six-month mark because it may cause health problems, like an obstructed bowel. The removal of the Orbera gastric balloon involves deflating the balloon by removing the saline solution and retrieving the balloon through the esophagus. Your removal procedure would also take place at the Soma Surgery Center with sedation.
We will continue with your treatment at Aesthetic Body Solutions once the balloon is no longer acting as a barrier in your stomach. Dr. Prokupek will have an aftercare program designed for you as well so that you can feel supported once the weight is lost. Your weight loss maintenance phase is just as important as the beginning stages. We will be here for you to help you transition into your new lifestyle.
Why is the Orbera gastric balloon only placed for six months?
The Orbera gastric balloon is only approved by the FDA for a six-month placement because it may cause a bowel obstruction if left inside your stomach. To avoid health complications, we must remove the balloon after six months.
What are the common side effects of the Orbera balloon placement?
You may experience some uncomfortable side effects, like nausea, stomach aches, or vomiting. It is very important to tell your medical team at Aesthetic Body Solutions about your side effects because your body may reject the foreign object (balloon) in your stomach. In the event you cannot tolerate the Orbera gastric balloon, it can be removed earlier than six months.
Can the Orbera balloon deflate?
Yes, a gastric balloon can prematurely deflate in your stomach. The saline solution will not cause you harm. However, the balloon will have to be removed. If left in your body until your removal surgery date, you could contract an infection. If you suspect that your balloon has deflated, you need to call our office at Aesthetic Body Solutions immediately.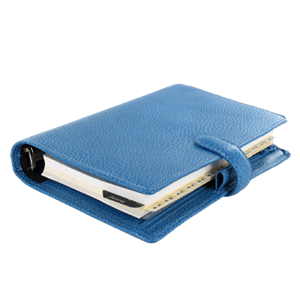 Plan Your Procedure
How Long It Takes

< One Hour

Procedure Recovery Location

Outpatient
Contact Us
In the year that you devote to your weight loss with the guidance of Aesthetic Body Solutions and the six-month balloon placement, we want you to be triumphant in your efforts. The Orbera managed weight loss system available with Dr. Prokupek may be the support you need to finally lose the weight. Call for a personalized consultation in our Beverly Hills, CA office today. Yes, we are in this together.
Related Services