Do you have spider veins caused by hormonal changes, weight gain, genetics, blood clots, a medical condition, or a certain medication? These unwanted veins may appear to be red, purple, or blue and may become easily visible underneath the skin while they grow in branch-like patterns. Board-certified internist Dr. Dale Prokupek performs sclerotherapy injections to minimize or remove the appearance of spider veins at Aesthetic Body Solutions. Sclerotherapy is a minimally invasive procedure that can help you reveal your beautiful skin again instead of covering up because of the spider veins. Make an appointment at Aesthetic Body Solutions in Beverly Hills, CA to get more information about sclerotherapy injections and other cosmetic services for spider veins.
Reviews
"Dr. P and his team are amazing ! I received the Morpheus 8 treatment and I am extreamly happy with my results. I feel and look youthful and vibrant again. I am extreamly grateful for Dr. Prokupek's knowledge in aesthetics as a whole, for his scientific and innovative approach makes the treatment almost painless. Thank you Dr. P for giving me my confidence back !!!!!!"
- M.G. /
Google /
Aug 31, 2020
"My friend referred me to Dr. Dale for my acne scars and wrinkles. I was greeted by friendly staff and Dr. Dale was such a nice guy! I asked if he recommends a face lift for my wrinkles but he advised against it. He took his time to explain my options and get me the best deal. I also felt comfortable going to a doctor vs a med spa as my safety was his main concern. He recommended the Morpheus8 by INMODE. It helped clear my face and also gave my face a lift! It has no downtime and cost half the price of alternatives with no anesthesia. Overall had a great experience, even my mom has booked an appointment!"
- E.M. /
Google /
Aug 28, 2020
"Dr. Prokupek and his amazing, caring staff are the only office I feel confident with my medical care.  Highly professional, caring, intelligent, and always willing to take the time needed to address my medical issues.  He performs routine bloodwork to monitor my condition and my results are posted in a day or two.  I can't thank the amazing staff enough for being on top of Dr. Prokupek's orders, and being available to speak with me should I have concerns.  This is an office you can TRUST, such a rarity these days and worthy of the highest 5 star rating."
- K.P. /
Yelp /
Sep 19, 2019
"Everyone in the office is so friendly, especially Chelsie. She's very knowledgeable in what she does. It's always a great experience!"
- J.W. /
Google /
Aug 30, 2019
"Thorough, kind and friendly staff. Chelsie does an amazing job with IPL and CoolsSculpting!"
- W.K. /
Google /
Aug 30, 2019
Previous
Next
Sclerotherapy is best for women and men who are bothered by small to medium veins that can be seen underneath the skin of their face and body. Generally, spider veins are most visible on the legs. Patients who have large branches of spider veins generally avoid wearing shorts, swimsuits, or other clothing that does not conceal their spider veins. Healthy patients make the best candidates for sclerotherapy.
Sclerotherapy treatments may be done in one of our treatment rooms quickly and with no anesthesia. The blood vessels to be treated will be evaluated, and the skin will be cleaned before treatment can begin. A fine-gauged needle will be inserted into the vein so the sclerosing solution can be delivered straight to the source. This procedure will be repeated as needed to treat all the branches of spider veins.
After your sclerotherapy treatment, you may leave our office to continue your daily routine. You may see some bruising, inflammation, or redness in the treated areas, but this will fade on its own. Wearing compression garments on your legs may be recommended by Dr. Prokupek to help your blood circulation after sclerotherapy for better, faster results. In time, the treated spider veins should shrink, turn white, and then fade or disappear. You may need two or more sclerotherapy sessions to get your best results, but most people are happy with their improvements after the first treatment.
Frequently Asked Questions
How much does sclerotherapy cost?
The cost of sclerotherapy will vary based on how many veins are treated, the size of the veins, and other factors. During your consultation, Dr. Prokupek will listen to your concerns and goals before developing your personal sclerotherapy treatment plan. From there, he can estimate costs and review your payment options.
What's the difference between sclerotherapy and laser vein treatments?
Sclerotherapy injects a special sclerosing solution into the vein to make it shrink and disappear. Laser vein treatments are noninvasive as light energy is applied to the vein so it coagulates and becomes absorbed by the body. Sclerotherapy is usually better for medium to large spider veins and varicose veins (greater than three millimeters) while laser vein treatments are better for smaller blood vessels, like the ones in the face.
Can I have sclerotherapy on my hands and face?
Sclerotherapy can improve spider veins, vascular blemishes, broken blood vessels, and varicose veins on your face and hands. During your initial consultation, Dr. Prokupek will assess your areas of concern and decide whether sclerotherapy can be used safely to treat the veins in question. If he feels that sclerotherapy is not a good or safe option, he will discuss your alternatives, like laser vein treatments.
How long should I wear compression stockings after sclerotherapy?
Dr. Prokupek or a member of his team will talk to you about how long you should wear compression garments after sclerotherapy. The compression garment is designed to help your blood circulation and to minimize bruising. Ideally, you should continue to wear the compression garment after your recovery anytime you are seated for a long time, such as long car rides or on airplanes.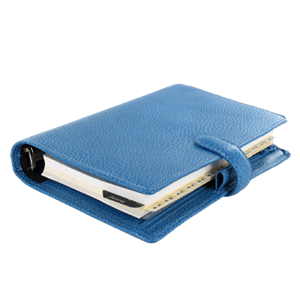 Plan Your Procedure
Recovery Time

1 Week

How Long It Takes

30 – 35 Minutes

Follow Up Time

4 Weeks
Contact Us
Give Sclerotherapy a shot
The unwanted spider veins that develop on your body and face can be frustrating as they get bigger over the years. We invite you to discover more about our treatments with sclerotherapy at Aesthetic Body Solutions in Beverly Hills, CA. Board-certified internist Dr. Prokupek can help you create a personalized treatment plan with sclerotherapy and talk about other cosmetic services that will help you with spider and varicose veins in the future.
Related Services