BodyTite is a revolutionary, minimally invasive liposuction procedure, which also tightens your skin. The radiofrequency-assisted liposuction (RFAL) in BodyTite allows board-certified internist Dr. Dale Prokupek to efficiently help his patients in Beverly Hills, CA improve their body contours. BodyTite is approved by the Food and Drug Administration (FDA) to safely remove fat and tighten skin without any scars for fast results. Schedule a consultation at Aesthetic Body Solutions to find out more about BodyTite, along with other treatment options for sagging skin and fat removal.
Reviews
"Dr. P and his team are amazing ! I received the Morpheus 8 treatment and I am extreamly happy with my results. I feel and look youthful and vibrant again. I am extreamly grateful for Dr. Prokupek's knowledge in aesthetics as a whole, for his scientific and innovative approach makes the treatment almost painless. Thank you Dr. P for giving me my confidence back !!!!!!"
- M.G. /
Google /
Aug 31, 2020
"My friend referred me to Dr. Dale for my acne scars and wrinkles. I was greeted by friendly staff and Dr. Dale was such a nice guy! I asked if he recommends a face lift for my wrinkles but he advised against it. He took his time to explain my options and get me the best deal. I also felt comfortable going to a doctor vs a med spa as my safety was his main concern. He recommended the Morpheus8 by INMODE. It helped clear my face and also gave my face a lift! It has no downtime and cost half the price of alternatives with no anesthesia. Overall had a great experience, even my mom has booked an appointment!"
- E.M. /
Google /
Aug 28, 2020
"Dr. Prokupek and his amazing, caring staff are the only office I feel confident with my medical care.  Highly professional, caring, intelligent, and always willing to take the time needed to address my medical issues.  He performs routine bloodwork to monitor my condition and my results are posted in a day or two.  I can't thank the amazing staff enough for being on top of Dr. Prokupek's orders, and being available to speak with me should I have concerns.  This is an office you can TRUST, such a rarity these days and worthy of the highest 5 star rating."
- K.P. /
Yelp /
Sep 19, 2019
"Everyone in the office is so friendly, especially Chelsie. She's very knowledgeable in what she does. It's always a great experience!"
- J.W. /
Google /
Aug 30, 2019
"Thorough, kind and friendly staff. Chelsie does an amazing job with IPL and CoolsSculpting!"
- W.K. /
Google /
Aug 30, 2019
Previous
Next
Am I an Ideal Candidate for BodyTite?
A treatment with BodyTite can be helpful if you want to see improved skin tightness and contours in one or several areas of your body. You might be a candidate to get BodyTite if you want to get rid of stubborn pockets of fat and also improve the look of sagging, wrinkled skin. You might have thought about traditional liposuction or body lift surgery but would prefer to minimize surgical downtime and scarring. Many regions of the body may be treated with BodyTite, but some of the more common regions patients would like help with are the stomach, arms, chest, knees, and thighs. During your consultation, Dr. Prokupek will pay attention to your needs and wants before helping you decide if BodyTite or another procedure is right for you.
The BodyTite procedure is generally performed with local anesthesia, but general anesthesia can be used if you're nervous or having several areas treated. The special BodyTite applicator is inserted through minimal incisions in your skin. The applicator has an external and internal thermometer to protect you from burns. Dr. Prokupek will use the applicator to loosen and liquefy the fat using radiofrequency waves so that the fat can be easily suctioned out of your body. The heat used throughout the fat elimination will tighten your skin and connective tissue for instant improvements. BodyTite therapies generally take about 30 – 45 minutes for each area. Multiple treatments might be required or suggested by Dr. Prokupek to provide your best outcomes.
What to Expect After BodyTite
You will need to rest for 5 – 10 days following your BodyTite procedure. A compression garment needs to be worn on the treated areas to encourage healing while also holding your new body contours. Some outcomes will be seen instantly, but final results will not be apparent until 3 – 6 months later when the inflammation and swelling subside. Even though the fat that's removed cannot grow back, the remaining fat cells may become bigger if you gain weight; therefore, it's crucial to maintain a healthy, stable weight following your BodyTite treatment.
Get the benefits of body contouring and skin tightening in a single, simple BodyTite procedure by board-certified internist Dr. Prokupek. Minimize your surgery and downtime with advanced lipolysis to uncover your best body. Find out more about BodyTite treatments in your appointment at Aesthetic Body Solutions. Speak to our office in Beverly Hills, CA to schedule an appointment with Dr. Prokupek.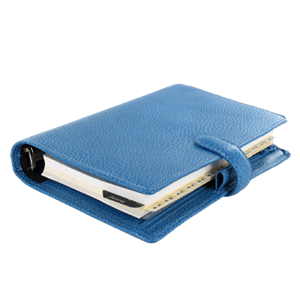 Check Out Our Blog