What's a weight loss shot?
Weight loss injections, or lipotropic shots, can be a helpful tool in your weight loss journey. At Aesthetic Body Solutions in Beverly Hills, CA, our board-certified internist, Dr. Dale Prokupek, offers prescription Saxenda® and Ozempic® injections to his medically supervised weight loss patients. These injections are self-administered. Saxenda (liraglutide) injections are self-administered once daily. Ozempic (semaglutide) injection is a once-weekly injection for adults with Type 2 diabetes.
Dr. Prokupek offers physician-supervised weight loss with FDA-approved Saxenda or Ozempic injections for patients who may or may not be pre-diabetic or have Type 2 diabetes. These weight loss injections can synthetically assist in the management of obesity by increasing the GLP-1 hormone in your body. The GLP-1 hormone is a messenger for your brain that regulates hunger. With a reduced-calorie diet, exercise routine, and your weight loss injections, you can be on your way to weighing less. Call our office for more information about our weight loss services at Aesthetic Body Solutions.
Reviews
"Dr. P and his team are amazing ! I received the Morpheus 8 treatment and I am extreamly happy with my results. I feel and look youthful and vibrant again. I am extreamly grateful for Dr. Prokupek's knowledge in aesthetics as a whole, for his scientific and innovative approach makes the treatment almost painless. Thank you Dr. P for giving me my confidence back !!!!!!"
- M.G. /
Google /
Aug 31, 2020
"My friend referred me to Dr. Dale for my acne scars and wrinkles. I was greeted by friendly staff and Dr. Dale was such a nice guy! I asked if he recommends a face lift for my wrinkles but he advised against it. He took his time to explain my options and get me the best deal. I also felt comfortable going to a doctor vs a med spa as my safety was his main concern. He recommended the Morpheus8 by INMODE. It helped clear my face and also gave my face a lift! It has no downtime and cost half the price of alternatives with no anesthesia. Overall had a great experience, even my mom has booked an appointment!"
- E.M. /
Google /
Aug 28, 2020
"Dr. Prokupek and his amazing, caring staff are the only office I feel confident with my medical care.  Highly professional, caring, intelligent, and always willing to take the time needed to address my medical issues.  He performs routine bloodwork to monitor my condition and my results are posted in a day or two.  I can't thank the amazing staff enough for being on top of Dr. Prokupek's orders, and being available to speak with me should I have concerns.  This is an office you can TRUST, such a rarity these days and worthy of the highest 5 star rating."
- K.P. /
Yelp /
Sep 19, 2019
"Everyone in the office is so friendly, especially Chelsie. She's very knowledgeable in what she does. It's always a great experience!"
- J.W. /
Google /
Aug 30, 2019
"Thorough, kind and friendly staff. Chelsie does an amazing job with IPL and CoolsSculpting!"
- W.K. /
Google /
Aug 30, 2019
Previous
Next
Do I qualify for WL shots?
When you have been unsuccessful in losing weight (with or without medications), you may be a candidate for weight loss injections. Dr. Prokupek can assess your eligibility for weight loss injections through careful consideration of your health. You will need to answer questions about your personal and medical history, lifestyle, family health histories, and more. These weight loss injections will not be effective if you are not eating a reduced-calorie diet and exercising with the intention of losing weight. To be considered for weight loss injections, you must be motivated to adhere to a nutritional plan eating fewer calories, exercising consistently, and have a positive outlook on your ability to lose the excess pounds. You must also be willing to give yourself the daily or weekly injection that is required (or have a family member willing to inject you).
Administering the medications
You will be prescribed Saxenda or Ozempic in our office, but you will administer your injections at home. Saxenda is delivered in an injectable pen daily with very fine needles that you will dispose of each day. Once you have a needle placed on the Saxenda pen, you will adjust the dial to the amount of medication Dr. Prokupek prescribes. Then, you will inject the medication with a push of the Saxenda subcutaneously in your thigh, abdomen, or upper arm. You will do the same with Ozempic, but you will only have to administer the medication once a week. We can provide you with injection training if you would like to learn how to do the injections yourself efficiently.
Throughout Your Treatment
You can expect to have visits with Dr. Prokupek on a regular basis with weight checks to monitor your health, BMI, and progress at meeting your goals. We will chart your weight loss journey with Saxenda or Ozempic. We may make recommendations as to your calorie intake, fitness routine, medications, mental health, and more to assist you in making strides in your weight loss efforts.
Weight Loss Injections FAQS
Can anyone use a weight loss injection?
No. Weight loss injections are physician-supervised weight loss tools. Even though you take our weight loss injections at home, they are prescription medications. You are not going to find these injections over the counter. You should treat them as you would any other prescription medication.
What are the most common side effects of using a weight loss injection?
Many of our Saxenda or Ozempic injection patients report having some nausea, vomiting, diarrhea, stomach aches, and constipation. Because these medications delay gastric emptying, you can expect to at least experience some constipation or less frequent bowel movements.
Can I eat what I want with weight loss shots?
No. Our weight loss injections are to be used in tandem with a reduced-calorie diet and an exercise routine that you can perform on a regular basis. Nutritional counseling with this type of medical intervention will be another key to your success if you take the recommendations and eat healthily.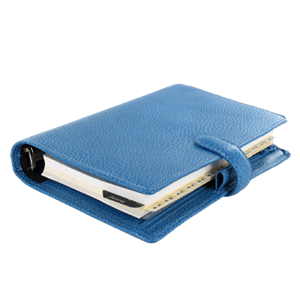 Start your body transformation today. We offer physician-supervised weight loss at Aesthetic Body Solutions with weight loss injections, like Saxenda or Ozempic. We invite you to have a private weight loss consultation at our office in Beverly Hills, CA. We will provide you with the resources and support you need to meet your weight loss goals with our lipotropic injections.
Related Services